Note: This is a reprint of Paul Holmquist's first post at his new "Neverwhat?" blog, chronicling his preparatory research for directing our spring MainStage production of Neverwhere. We'll continue to cross-post here from time to time…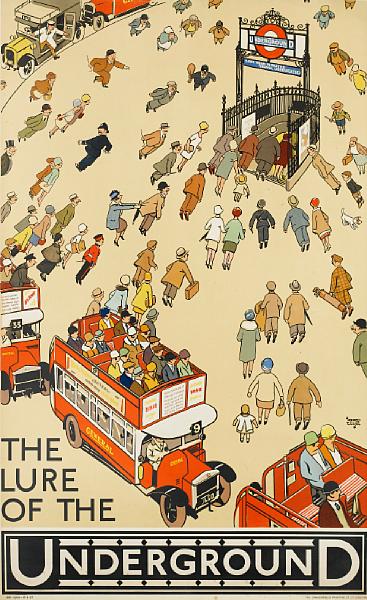 About four months ago I decided A) I need a vacation, B) I should travel somewhere and C) I should go to London.  Many many years ago, when I was in high school, way back before I knew I'd be acting and directing plays, I went with a humanities class for a 10 or 12 day trip.  What I recall of the trip is a cacophony of teenage dramas and the striking images of the touristy highlights – Stonehenge, Bath, Shakespeare's grave, the Tower of London.  What interests me for this go around includes the Must See attractions of London but focuses more on the City and experience of London as the setting of Neil Gaiman's book, NEVERWHERE.
Chicago theater is rather anglophilic.  We love plays about Britain's history. We like savvy upper crust Brit detectives and scurrilous cunning Brit villains.  Dialect geeks live and breathe for the nuanced sounds of the British isles and we've sighed over and over again at the romance of the English countryside.  NEVERWHERE is something a bit different though. As a modern urban fantasy we are drawn into a London that is current, vibrantly chaotic and full of life. The City of London is itself as much a character in the story as anyone else.  Gaiman names characters after streets and tube stations.  We are surrounded by her, steeped in her streets and alleyways, and most importantly, lured underground to explore her mysteries.
I will be touring London Above and London Below for inspiration, clarification, research and just shear geeky pleasure.  I have been digging through my copy of NEVERWHERE and tagging locations in my very own guide to NEVERWHERE's London. Click on any of the blue tags in the map below for a brief description of the area's significance to the story.

View Neverwhere in a larger map
This map will continue to grow and be edited with further detail, including photos, as I visit them. This blog will catalog those experiences and their relevance, but will also be a space for any and all pre-production reference, announcements, inspirations and ideas.
The London we create onstage will be an approximation, but one that I am interested in feeling right – very urban, very current, somehow ancient and modern at the same time. Starting with the City for inspiration seems like the right way to begin, as this is a London story.