News & Events
Save these dates! And check this page often for info on our parties, events and workshops.
Questions? Call Erica at 773-761-4477, or email info@lifelinetheatre.com
| | |
| --- | --- |
| December 10, 2016 | Concert Reading Series: A Child's Christmas in Wales and A Christmas Memory |
| December 17, 2016 | Open House: Fable-ous! |
| December 18, 2016 | Sneak Peek: A Wrinkle in Time |
| January 13-29, 2017 | The 20th Annual Fillet of Solo Festival |
| February 25, 2017 | Stories Come Alive! Giggle, Giggle, Quack at the Rogers Park Library |
| March 4, 2017 | Open House: Giggle, Giggle, Quack |
| April 30, 2017 | Sneak Peek: Her Majesty's Will |
| May 4, 2017 | 2017 Annual Gala Benefit |
For a complete list of special performances for audience members with disabilities, visit our Accessibility page.
THE 2016-17 CONCERT READING SERIES
Lifeline continues one of its most beloved new traditions with a fifth season of concert readings, this year featuring ALL NEW ADAPTATIONS!
Click HERE for dates and details.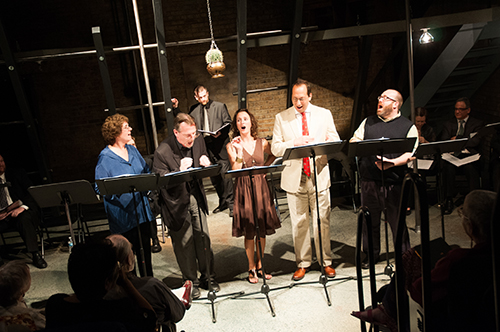 FILLET OF SOLO FESTIVAL: JANUARY 13-29, 2017
Lifeline Theatre Artistic Director Dorothy Milne and former Live Bait Theater Artistic Director Sharon Evans are pleased to announce the 20th Annual Fillet of Solo Festival, running January 13-29, 2017. Lifeline Theatre is thrilled to partner with a host of local performance groups in a vibrant celebration of Chicago's long-lived storytelling and Live Lit scene.
Click HERE for details.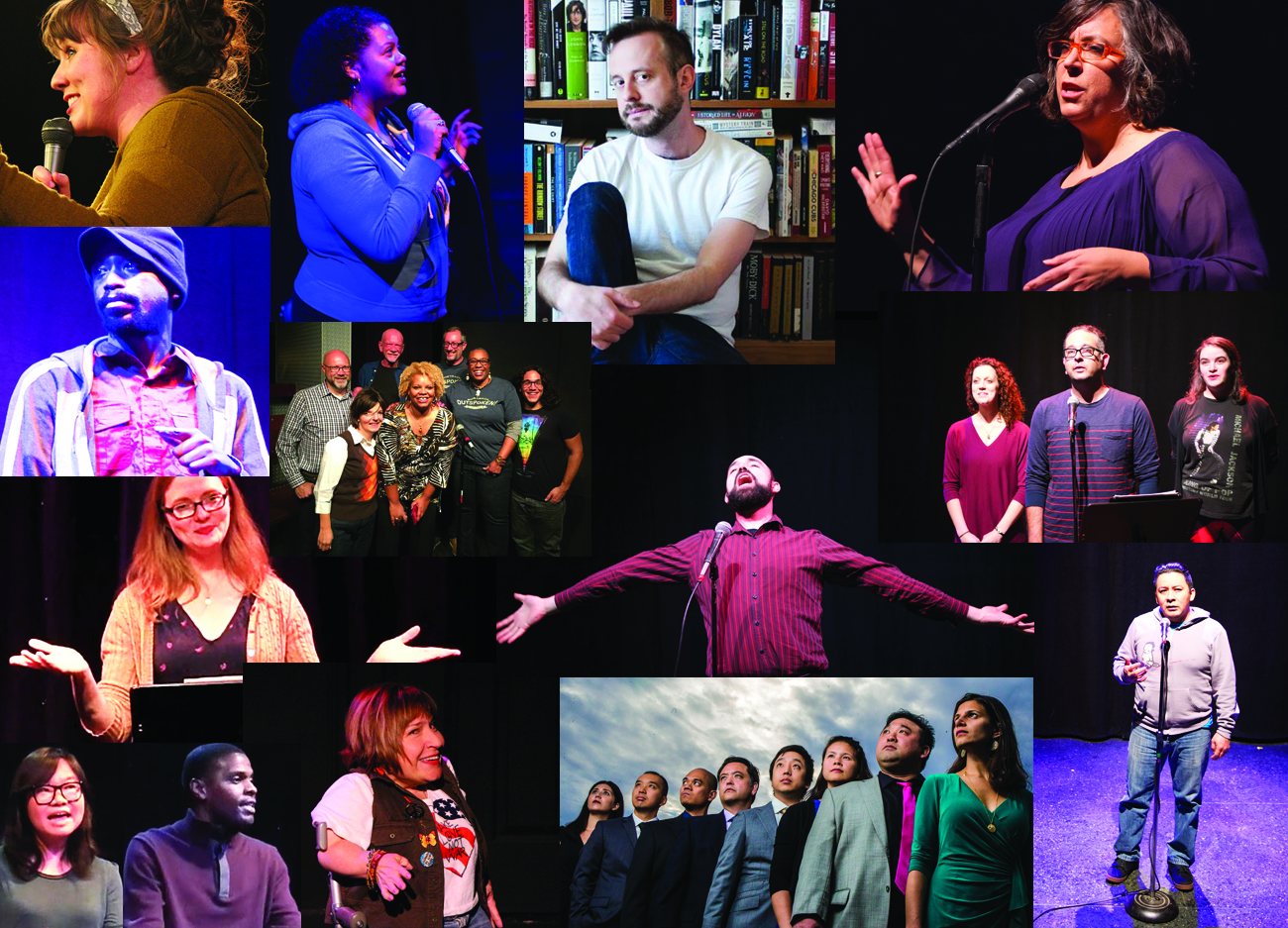 "STORIES COME ALIVE!": Giggle, Giggle, Quack
Lifeline actors will read from Doreen Cronin and Betsy Lewin's Giggle, Giggle, Quack and play drama games with children of all ages (parents welcome too). Lifeline's spring children's adaptation of Giggle, Giggle, Quack runs at Lifeline Theatre from March 18-April 23, 2017.
When: Saturday, February 25, 2017, 10:00-11:00 a.m.
Where: Rogers Park Branch of the Chicago Public Library, 6907 N. Clark St. Chicago, IL 60626.
Parking available (street and lot). CTA accessible (Red Line Morse stop, then west to Clark; buses)
Admission: FREE
For further information, call Lifeline's box office at 773-761-4477.
Lifeline's 2017 Annual Gala Benefit
When: Thursday, May 4, 2017, 6:30 to 10:00pm
Details coming soon!
KIDSERIES OPEN HOUSES
Bring the whole family and learn more about our KidSeries shows! Kids will meet the cast, watch a scene or song from the show, and experience craft activities based on the play with one of Lifeline's teaching artists. Adults will enjoy coffee and conversation with our writers, directors, and educators and get a behind-the-scenes peek at what goes into bringing our children's stories to life.
These hour-long events are free and open to the public, but reservations are required. Call 773-761-4477 or email erica@lifelinetheatre.com.
Open House: Fable-ous!
Saturday, December 17, 2016, 1:00pm
Meet adaptor Chris Hainsworth and director Heather Currie, and the cast of our world premiere production as they present scenes from the show.
RSVP by December 16.

Open House: Giggle, Giggle, Quack
Saturday, March 4, 2017, 1:00pm
Meet adaptor James E. Grote, composer George Howe, director Shole Milos, and the cast of our beloved musical as they present scenes and songs from the show.
RSVP by March 3.
SPECIAL SUBSCRIBER-ONLY EVENTS, RIGHT HERE AT LIFELINE THEATRE!
These events are for subscribers and donors only. Want to subscribe? Click HERE
MAINSTAGE SNEAK PEEKS
Come share wine and cheese with the creators of our MainStage shows! It's a glimpse inside our process, as we create world premiere plays adapted from the stories you love. Previous sneak peeks have featured readings from the current draft, design presentations, stage combat exhibitions and in-depth discussions with the director and adaptor. Come inside the story!

Sneak Peek: A Wrinkle in Time
Sunday, December 18, 2016, 6:00-8:00pm
Come talk with director Elise Kauzlaric, see designer sketches, watch scene snippets, and more!
RSVP by December 16 to erica@lifelinetheatre.com

Sneak Peek: Her Majesty's Will
Sunday, April 30, 2017, 6:00-8:00pm
Come talk with adaptor Robert Kauzlaric and director Chris Hainsworth, see designer sketches, watch scene snippets, and more!
RSVP by April 28 to erica@lifelinetheatre.com