The Jeff-recommended, hit production returns in a remount
at Theatre Building Chicago – 1225 W. Belmont Avenue!
TICKETS
TBC's box office: 773.327.5252 or www.theatrebuildingchicago.org
or Ticketmaster: 312.902.1500 or www.ticketmaster.com
"Zesty, playfully romantic stage adaptation… action-packed, endlessly ingenious, deliciously tongue-in-cheek staging… power-packed fight choreography… thanks to Lifeline, I am a complete Zorro convert." —Hedy Weiss, Chicago Sun-Times

"Even by Lifeline's lofty standards… 'The Mark of Zorro' is an uncommonly good time" —Chris Jones, Chicago Tribune

Discover the original Zorro. His identity is a mystery, but his heroism and sense of justice are as real as his love for the beautiful Lolita. But if he is to save her from ruin, he must inspire the town's privileged young caballeros to join him in his fight against corruption. Filled with sword-fighting thrills, this adventurous caper will captivate us with its tale of legendary heroism, and inspire us to act in the face of injustice.
Based on the legendary novel by Johnston McCulley 
Adapted by Katie McLean 
Directed by Dorothy Milne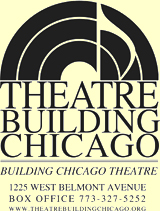 $15 Preview matinee: Saturday September 27, 2008 at 4:00pm
Opens: September 27, 2008 at 8:00pm
Closes: November 23, 2008
Shows
Thursdays and Fridays at 7:15pm
Saturdays at 4:00pm and 8:00pm
Sundays at 4:00pm
Tickets: $30
(Group, Student and Senior discounts available)
TBC's box office: 773.327.5252 or www.theatrebuildingchicago.org
or Ticketmaster: 312.902.1500 or www.ticketmaster.com