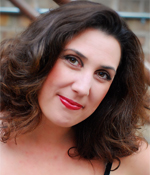 Allison Cain (Stella, Reporter, Maya)
Allison received her training at Carnegie Mellon University in Pittsburgh, PA and Columbia College in Chicago. As an actor, she has performed in over thirty productions in Chicago since 1992. At Lifeline she has been seen in Johnny Tremain, The Mark of Zorro, Crossing California, Mariette in Ecstasy, and The True Story of the 3 Little Pigs. She was a proud ensemble member of the Factory Theater from 2000 to 2011 where she also served as Executive Director from 2001-2007. In 2009, she successfully made the leap to a full time job in not-for-profit theater administration as the Managing Director for Lifeline Theatre, where she remains committed to the production of new works.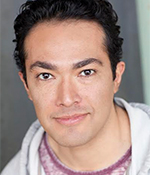 Christian Castro (Ivan)
Christian is thrilled to be working on stage with the beautiful people at Lifeline for this production of The One And Only Ivan. He was last on stage in Urban Theater Company's winter production of Julia de Burgos: Child of Water. He started off his professional career as an ensemble member for the Chicago Dance Crash from 2002-2005 and has worked at Steppenwolf, Chicago Shakespeare, Goodman Theatre, Victory Gardens, About Face Theatre, The Den, TimeLine, Artistic Home, Teatro Vista, THEMASSIVE, and Illinois Theatre Center with the late Etel Billig. His TV credits include Chicago Code, Mob Doctor, Chicago Fire, Crisis, Chicago PD, and Empire.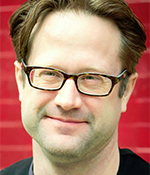 Tom Jansson (George)
Tom returns to Lifeline where he has been seen in Lyle, Lyle, Crocodile; Brave Potatoes; and Rikki Tikki Tavi & Other "Just So" Stories. He has also appeared with numerous other Chicago theatres, including Walkabout, The Building Stage, Splinter Group, Prologue, New Tuners, Emerald City, and Incurable. Tom is a graduate of the Dell'Arte International School of Physical Theatre in Blue Lake, CA.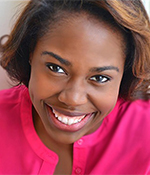 Tiffany Oglesby (Ruby, Julia)
Tiffany is happy to make her debut at Lifeline with such a wonderful cast and crew. She is a recent graduate from The Theatre School at DePaul University with an MFA in Acting. She received her BFA from the Savannah College of Art and Design. Her recent credits include Roll of Thunder Hear My Cry (Greatworks Theatre), Run Chris Run (Stone Soup Theatre Project). Her credits from The Theatre School include What Happened in Pinkville?, Our Town, Trust, Blue Heart, and In the Red and Brown Water.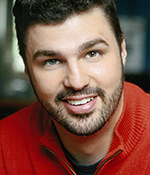 Rick Smith (Mack, Bob)
This is Rick's first show at Lifeline Theatre. In the past he has performed at Metropolis Theater, IO Theater, The Playground, and Donny's Skybox at Second City. Currently he works in the commercial field having done spots for Blue Cross/Blue Shield of Kansas City, Fabreeze, and Bo Jangles (featuring Dale Earnhardt Jr.). Rick is an alumni of West Virginia University (BFA) and University of Nebraska (MFA).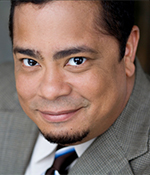 Linsey Falls (Understudy)
Linsey is pleased as punch to be returning for his second production with Lifeline Theatre, after appearing in Lyle Finds His Mother. His past work includes Chicago productions such as Hotel Aphrodite and Namosaur (Factory Theater); Slaughter City, Drumming in the Night, and Debris of the Prophet (Prop Thtr); A Summer's Day and Blue Planet (Akvavit Theatre); The Sign of the Four and Frankenstein (City Lit); Ghosts of Treasure Island (Adventure Stages Chicago); She Sings for You and See You Soon (Commedia Beauregard).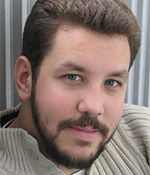 AJ Kepka (Understudy)
AJ is joining Lifeline Theatre for the first time with this production. He is currently a company member for the "Whose Line..." show at The Comedy Shrine in Aurora, IL, and the Windy City Rejects web sketch comedy series. Recent Chicago credits include Rough for Theatre II (Asuza Productions), Absolution (Polarity Ensemble Theatre), It's Beginning to Look A lot Like Christmas (Steel Beam Theater), and Chair of Hammurabi (Gorilla Tango Theater). Other credits are: company member of New Haven Theater Company's Funny Stages Improv, the Lion in The Wiz for Playhouse on the Green in Bridgeport, CT, and a handful of Off-off Broadway productions. AJ holds an MFA in Acting from The New School for Drama and a BFA in Dance Performance from NIU.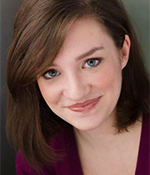 Rachel Van Marter (Understudy)
Rachel is so excited to be performing in her first show at Lifeline. She was last seen in Ramona Quimby at Emerald City Theatre. Rachel graduated with her BFA from Roosevelt University where she was seen in Almost, Maine; A Streetcar Named Desire; and Our Town.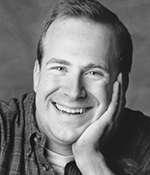 James E. Grote (Adaptor)
Jim joined the Lifeline artistic ensemble in 1999. He has adapted five books in the Click, Clack, Moo: Cows That Type series, which have been produced all across the country. He has also adapted Daniel Mason's The Piano Tuner, C.S. Lewis' The Silver Chair, and Amy Timberlake's The Dirty Cowboy for Lifeline. As an actor, Jim has appeared at Lifeline in Lyle, Lyle, Crocodile; Around the World in 80 Days; and The Killer Angels (2004), among other shows.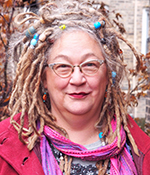 Dorothy Milne (Director)
Dorothy has been the Artistic Director of Lifeline Theatre since 1999, an ensemble member since 1992 and has directed over twenty productions here -- most recently Jane Eyre in Fall 2014. Dorothy leads the Lifeline Storytelling Project and co-curates the annual Fillet of Solo Festival at Lifeline as well. She directs occasionally for Griffin Theatre and for 2nd Story Theatre and has been writing and performing with the collective Sweat Girls for over 20 years.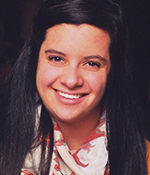 Katie Messmore (Stage Manager)
Katie is excited to be back at Lifeline for The One and Only Ivan. Katie's previous shows at Lifeline Theatre include The Three Musketeers, The Mystery of the Pirate Ghost, and Lyle Finds His Mother. Katie has also stage managed for Titanic and The 25th Annual Putnam County Spelling Bee (Griffin Theater). Katie has a BA in Technical Theater from Columbia College Chicago.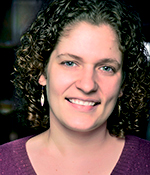 Jesse Gaffney (Properties Designer)
Jesse is happy to be back at Lifeline after creating props for Click, Clack, Boo!; A Tale of Two Cities; The City & The City; Pride and Prejudice; and Hunger. Elsewhere in Chicago, Jesse is the resident props designer with Silk Road Rising, and an Artistic Associate at 16th Street theatre. She has created props for productions at Depaul University, Remy Bumppo, Victory Gardens, Theatre Wit , Route 66, Immediate Family, Chicago Children's Theatre, and Congo Square among others. Outside of Chicago, Jesse worked for Peninsula Players (WI), Stages St. Louis (MO), Allenberry Playhouse (PA), The Arrow Rock Lyceum (MO), and Notre Dame Shakespeare (IN).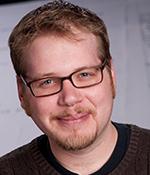 Anthony Ingram (Original Music & Sound Designer)
Anthony is very happy to be back at Lifeline after having most recently designed sound for The Velveteen Rabbit. Previous designs for Lifeline include The True Story of the 3 Little Pigs! (2014); Click, Clack, Boo! A Tricky Treat; Duck For President (2012); How To Survive A Fairy Tale; and Dooby Dooby Moo. As the resident Sound Designer and Production Manager at Signal Ensemble Theatre, Tony has worked on a majority of their productions, including Plainsong, Lascivious Something, Aftermath, The Ballad Of The Sad Cafe, and 1776. He has also worked with The Factory Theatre, Shattered Globe Theatre, Fox Valley Rep, Deeply Rooted Dance Theatre, and The Right Brain Project.
Joanna Iwanicka (Puppet Designer & Costume Co-Designer)
Joanna is thrilled to work again at Lifeline, where she designed the sets for The True Story of 3 Little Pigs! (2007 & 2013), Naked Mole Rat Gets Dressed, Duck for President, and Monstrous Regiment; masks/puppets for Dooby Dooby Moo, The Last of The Dragons, The Blue Shadow, and Watership Down; and managed props for A Room with a View. Her recent puppet design credits include Hansel and Gretel (Emerald City Theatre), Avenue Q and Barnum (Mercury Theatre), and Szary Chlopiec (Teatr Lalek Arlekin) in her native Poland.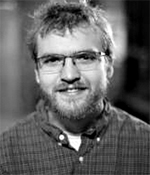 John Kelly (Lighting Designer)
John makes his lighting design debut at Lifeline Theatre with The One and Only Ivan. He studied lighting design at Columbia College Chicago and has been working in the city for 6 years. As a lighting designer, he has worked with numerous companies, including Sideshow Theatre, The New Colony, Theatre Wit, Prologue Theatre Company, Strawdog Theatre, WildClaw Theatre, and Eclipse Theatre Company. In 2014 he was nominated for a Non-Equity Jeff Award for his lighting design of Great Expectations at Strawdog Theatre Company, where he is also an ensemble member.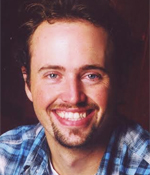 Joe Schermoly (Scenic Designer & Costume Co-Designer)
Joe has been the Technical Director at Lifeline for four seasons, during which time he has designed sets for The Mystery of the Pirate Ghost, A Tale of Two Cities, The City & The City, and The Count of Monte Cristo. Joe is also an ensemble member with the Griffin Theatre, where he has designed and built many sets including Titanic, Spelling Bee, Flare Path, Punk Rock, Port, and Constant Wife. His other design work includes productions with Theatre Wit (Seven Homeless Mammoths, Completeness), Sideshow (Stupid F***ing Bird, Idomeneus, The Ugly One) and Irish Theatre of Chicago (The Seafarer, Lay Me Down Softly). Joe studied set design at Northwestern University and has received two After Dark Awards and two Jeff Nominations.
The One and Only Ivan - Home
Cast & Crew
Press
Calendar
Host your child's Birthday Party at Lifeline!
Learn more about our Weekday Matinees.
Discover more Events for kids.