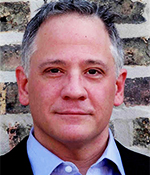 Patrick Blashill (Woodsy, Towny)
Patrick has been an ensemble member with Lifeline since 1996, grateful for contributing to Neverwhere, Piano Tuner (After Dark Award), Pistols for Two and Strong Poison (both Non-Equity Jeff nominated for Ensemble), the Lord of the Rings Trilogy, Treasure Island, The Snarkout Boys and the Avocado of Death, and many others in the past 20 years. Other Chicago stage work includes Eclipse Theatre (Long Day's Journey Into Night), Theatre Mir (The Sea), Backstage Theatre Company (A Number), Filament Theatre (Eurydice), Griffin Theatre (Journey's End), and Reverie Theatre (Emma).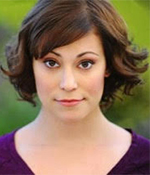 Megan DeLay (Cass, Orange Dress)
Megan is thrilled to be making her Lifeline Theatre debut! Other Chicago area credits include: the title role in Lady Windermere's Fan (Dead Writer's Theatre Collective), Henrietta in Smash (Piccolo Theatre), Paulina in The Winter's Tale (Promethean), Silvia in The Game of Love and Chance (Open Door Rep). Regional credits include: Catherine in The Vibrator Play, Dorine in Tartuffe, and Julia in Two Gentlemen of Verona at Asolo Repertory (Florida). Film: Man On Wire. Megan received her MFA in Acting from FSU/Asolo Conservatory, BFA from Millikin University and is a Company Member of Dead Writer's. Much love and thanks to the MC team, family and friends!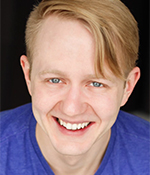 Micah Kronlokken (Bobby, Eddie, Hansel)
Micah is thrilled to be back at Lifeline working with this wonderful crew of folks! Other Lifeline credits include Mr. Bingley in Pride and Prejudice and Mr. Goober in Somebody Loves You, Mr. Hatch. Micah is also currently appearing as Patches in The Three Little Kittens with Emerald City Theatre. Other Chicago Credits include Snoopy in A Charlie Brown Christmas and Lionel in Fancy Nancy (Emerald City/Broadway in Chicago), and Jack in The Lockout (Six Hours Short/Theatre on the Lake). Micah is also a staff writer for the Chicago-based web series The Dreamers. Many thanks to Misters Walsh and Hainsworth for inviting him on this ride!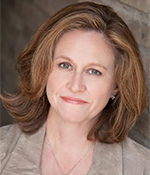 Anne Marie Lewis (Sally)
Pittsburgh native Anne Marie is thrilled to be making her Lifeline Theatre debut in Midnight Cowboy with this incredibly talented cast. Other Chicago work includes Edith in Jake's Women (Spartan Theatre); Mrs. van Daan in Diary of Anne Frank (Metropolis); Charlotte in Moon Over Buffalo (Jedlicka); Mrs. Ford in Merry Wives of Windsor (Fury Theatre); and Sr. Berthe in The Sound of Music, Mrs. Bennet in Pride and Prejudice, and Mary in Persuasion (Chamber Opera Chicago). Persuasion toured NY and the UK, with a stop at the 2015 Edinburgh Fringe Festival. She sends her love to her Five Guys.
Zach Livingston (Joe)
Zach is thrilled to return to Lifeline Theatre, where he was last seen in the 2013 production of The Killer Angels. Other Chicago credits include: Heat Wave (Cold Basement Dramatics at Steppenwolf Garage Rep), Vacation (Area IV Theatre), Zero (Oracle Theatre), A Klingon Christmas Carol and Bard Fiction (Commedia Beauregard), Soul Samurai and Fight Girl Battle World (Infusion Theatre), She Kills Monsters (Buzz22 at Steppenwolf Garage Rep), and Romeo & Juliet (First Folio). Zach holds a B.A. in Theatre from James Madison University in Harrisonburg, Virginia, and is represented by Grossman & Jack Talent.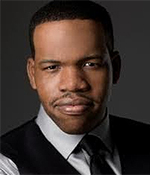 Gregory Madden (O'Daniel)
Gregory is very pleased to be making his Lifeline Theatre debut. Other Chicago credits include: Neal Degrasse Tyson in Exit Velocity/The Sweet Spot (Prologue Theatre); Mr. Ramat in Converting to Bangladesh (Artemisia Theatre); and Doaker in The Piano Lesson (UIC Theatre). In 2015, Gregory received an BFA Performing Arts from The Theatre School at The University of Illinois at Chicago.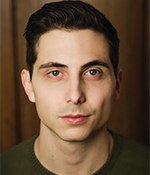 Adam Marcantoni (Ratso, Marvin, Steve)
Adam is honored to make his Lifeline Theatre debut. His Chicago credits include Andi in The Woman Before (Trap Door Theatre); Letters Home (Griffin Theatre) Van in Dog Sees God (Fearless Theater); Henry V (Chicago Shakespeare) Other credits include The Doin' The Most Comedy Series (The Black Actors Guild, Denver) Adam has a BFA from The Chicago College of Performing Arts at Roosevelt University. He would like to thank his family for their sacrifices so he can continue his life in theatre.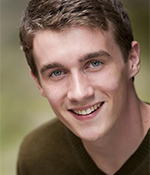 Jack Miggins (Perry, Adrian)
Jack is very much excited to be working with Lifeline for the first time. As a writer and actor, he has worked with Griffin Theatre (Balm in Gilead), Steep Theatre (The Vandal), Jackalope Theatre (The Peacock), Collaboraction, The House, The Inconvenience, Redmoon, and others. Big thanks to Chris, Lindsey, Boulos, and Dr. Gustavson.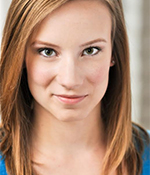 Heather Smith (Anastasia, Dolores, Gretel)
Heather is ecstatic to be making her Lifeline debut! Other Chicago credits include Tiger at the Gates, The Lark, An Evening of Myths and Fables (Promethean Theatre Ensemble), Waiting for Lefty (Oracle Productions), and The Coat Check (Dandelion Theatre). Heather is a company member with Promethean Theatre Ensemble.
Jay Donley (Understudy)
Jay is very pleased to be making his Lifeline Theatre debut. Other Chicago credits include: Achilles in The Trojan War (Blunt Objects Theatre); Johnny Three Knives in Untouchable Gangster Show. Paris/Porter/Marullus in Romeo and Juliet, Macbeth, Julius Caesar (A Crew of Patches Theatre Company). In 2010, Jay received a Degree in Theatre and Film from Eastern Michigan University.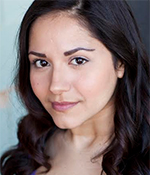 Aislinn Eng (Understudy)
Aislinn is very excited to be making her Lifeline Theatre debut in Midnight Cowboy. Other Chicago credits include: Olivia (u/s) in Twelfth Night (UIC Theatre); and Maureen Peel (u/s) in The Bluest Eye (UIC Theatre). In 2014, Aislinn received her BA in Theatre Performance from The University of Illinois at Chicago. She is currently represented by Big Mouth Talent.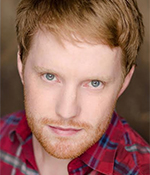 Shawn Hansen (Understudy)
Shawn is delighted to be making his first appearance with Lifeline Theatre. Recent credits include: Lady Windermere's Fan (Dead Writers Theatre Collective), Smash (Piccolo Theatre), Death Defying Acts (Saint Sebastian Players), The Lion in Winter (Skokie Theatre), and Sketchbook (Collaboraction Theatre Company). He is a graduate of the Second City Conservatory and the University of Illinois at Urbana-Champaign.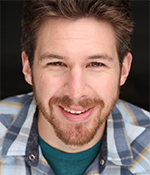 Cale Haupert (Understudy)
Cale is thrilled to join Lifeline for Midnight Cowboy. He is currently working as the Asst. Director/Text Coach for The Tempest at Harper College. He has performed regionally with St. Louis Rep, Asolo Rep, and Avalon Theatre, among many others. In Chicago he was in the world premiere of Genus with Profiles Theatre as well working with Nothing Special Productions, First Folio, and other local theatres. Cale would like to thank his wife KWH.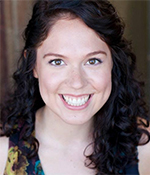 Nellie Ognacevic (Understudy)
Nellie is very pleased to be making her Lifeline Theatre debut. Other Chicago credits include: Shelby in Steel Magnolias (Ignite Theater); Lady Anne in Richard III (The Empty Theater); Dona Ana in Don Juan in Hell (Rogue Theater). Regional credits include: Hallie/Marguerite in Inventing Van Gogh (West End Players, St. Louis) and Amy Spettigue in Charlie's Aunt (ACT Inc., St. Louis). In 2012, Nellie received a BA in Theater from Knox College.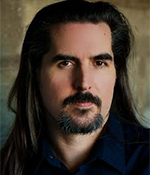 Chris Hainsworth (Adaptor)
An ensemble member since 2010, previous adaptations include Hunger in 2012 and Monstrous Regiment (Non-Equity Jeff nomination: New Adaptation) in 2014. He is a four-time Finalist at DeathScribe, WildClaw Theatre's Ten Minute Horror Audio Drama Festival, winning in 2009 for his piece, Remembrance. His piece The Fourth Wall was a part of WildClaw Theatre's Motel 666: A Horror Anthology. Chris is also an actor, having appeared in Talking It Over, Treasure Island, Neverwhere, The Count of Monte Cristo, The City & The City, The Killer Angels, and A Tale of Two Cities (Lifeline); and with various other companies around town.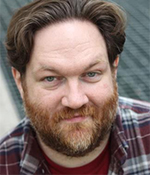 Christopher M. Walsh (Director)
Christopher is a proud member of the artistic ensemble at Lifeline Theatre. He was nominated for a Non-Equity Jeff Award for his adaptation of A Tale of Two Cities. Other Lifeline writing credits include Soon I Will Be Invincible, The City & The City, and The Count of Monte Cristo. Acting credits at Lifeline include Monstrous Regiment, The Three Musketeers, and The Woman In White. Other recent acting credits include The Hammer Trinity and Season on the Line with The House Theatre of Chicago, and Street Justice: Condition Red with The Factory Theater, as well as appearances on Chicago Fire (NBC) and Betrayal (ABC). Chris also serves as the literary manager for WildClaw Theatre.
Lindsey Miller (Stage Manager)
Lindsey is happy to be back at Lifeline working with this great cast and crew. She has worked as a stage manager in Chicago for over a decade and wants to thank you for supporting theater.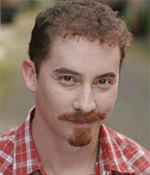 Matt Engle (Fight Director)
Matt is very pleased to be returning to Lifeline Theatre. Previously, at Lifeline, Matt designed violence for Hunger, Wuthering Heights, and The Mystery of the Pirate Ghost. Other Chicago credits include: Marathon '33 (Strawdog), Hot 'N' Throbbing (Pinebox), The End (Black Sheep), Insignificance and 2,000 Feet Away (Steep Theatre), and FML and The Heart Is A Lonely Hunter (Steppenwolf). Matt is an ensemble member with Chicago's Factory Theater, where he designed the violence for 1985, Siskel And Ebert Save Chicago, Ren Faire! A Fistful of Ducats, 'Namosaur, and Incident On Run #1217 (for which he received Non-Equity Jeff nominations for Direction and Violence Design). He is represented by Paonessa Talent.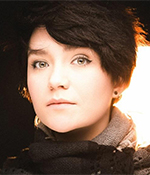 Sarah Espinoza (Sound Designer)
Sarah is very excited to be working with Lifeline again on Midnight Cowboy. She is an alumnus of Loyola University Chicago and is currently co-sound designing The Last Defender (The House). She has recently co-sound designed The Last Defender and The Revel (The House); and sound designed Motel 666 (WildClaw), Midsummer Night's Dream (Two Pence), fml: How Carson McCullers saved my life (Loyola University Chicago), The Arsonists (Strawdog), and Mr. Popper's Penguins (Lifeline). She is also a company member of WildClaw and serves as their Production Director.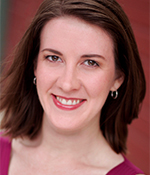 Elise Kauzlaric (Dialect Coach)
Elise has been a member of Lifeline's artistic ensemble since 2005 and has coached numerous productions (The Killer Angels, The Moonstone, The Picture of Dorian Gray, The Mark of Zorro, The Piano Tuner, et al). She has also coached for Steppenwolf, Timeline, Seanachai, Griffin Theatre, Backstage, Signal Ensemble, the hypocrites and others. Twice nominated for Non-Equity Jeff Awards for her dialect work (Busman's Honeymoon at Lifeline and Punk Rock at Griffin), she also directs and acts around town, receiving a Non-Equity Jeff nomination for her direction of Mariette in Ecstasy (Lifeline) and Supporting Actress nomination for her work in On the Shore of the Wide World (Griffin). Elise also teaches at CCPA at Roosevelt University. Next up at Lifeline, Elise will direct this summer's Northanger Abbey.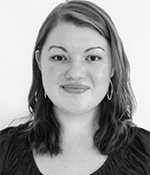 Theresa Kelly (Assistant Lighting Designer)
Theresa is excited to join Lifeline Theatre for Midnight Cowboy. Past Chicago credits include assistant lighting design for Yankee Tavern (American Blues Theater). Regional Credits include lighting design for Pride and Prejudice (Stagedoor Manor, New York) and Tempest (Relevance Productions, Kansas City). Theresa is a second year MFA candidate at Northern Illinois University.
Ryan McCain (Properties Designer)
Ryan is a freelance props designer and is thrilled to be working with Lifeline Theatre for the first time. His recent credits include Pocatello (Griffin Theatre), Dogfight (Bohemian Theatre), and A Christmas Carol (Drury Lane).
Patrick Runfeldt (Dramaturg)
Patrick is delighted to be formally making his Chicago debut at Lifeline! He is a freelance dramaturg and playwright whose previous work includes preproduction research for the Goodman Theatre (2666, Another Word for Beauty). Upcoming credits: The Grapes of Wrath at The Gift Theatre. He is a former ensemble member of Shakespeare in the Park (University of Florida) and the Signs of Life hip hop theatre troupe (Gainesville, FL). In 2015, he graduated with his MA in the Humanities from the University of Chicago.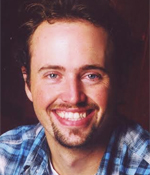 Joe Schermoly (Scenic Designer)
Joe returns to Lifeline having most recently designed Mr. Popper's Penguins. Other Lifeline credits include A Tale of Two Cities and The Count of Monte Cristo. Joe is a Griffin ensemble member where his credits include Pocatello, Titanic Spelling Bee, Flare Path, Punk Rock, Port, and The Constant Wife. Other credits include: Samsara (Victory Gardens), The Watson Intelligence, Mr. Burns, Seven Homeless Mammoths, Completeness (Theatre Wit); Travesties (Remy Bumppo); American Idiot (The Hypocrites); Stupid Fucking Bird, Idomeneus, The Ugly One (Sideshow); The Seafarer, Lay Me Down Softly (Irish Theatre of Chicago). Joe studied set design at Northwestern University and has received two After Dark Awards and two Jeff Nominations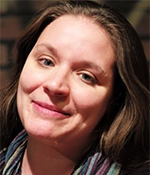 Rachel Sypniewski (Costume Designer)
Rachel is thrilled to work on Midnight Cowboy. Among her favorite Chicago credits are Titanic: The Musical (Griffin Theatre, Non-Equity Jeff nomination: Costume Design); La Bete (Trap Door, Non-Equity Jeff Award: Costume Design); The Ghost is Here (Vitalist); Tiger at the Gates (Promethean, Broadway World nomination: Costume Design); Universal Wolf, Fairytale Lives of Russian Girls, The Balcony (Trap Door); Hotel Aphrodite, 'Namosaur, Hey! Dancin'! Hey! Musical! (Factory), Caucasian Chalk Circle (Wheaton College). Rachel is the resident costume designer for Trap Door and a company member with the Factory.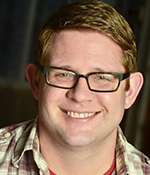 Brandon Wardell (Lighting Designer)
Brandon is an Ensemble Member with Adventure Stage Chicago and an Artistic Associate at Steep Theatre Co. Recent projects include the acclaimed productions of Titanic and Men Should Weep (Griffin); The Game of Love and Chance (APT); Yankee Tavern (ABT), Assassins (Kokandy); The City & The City, The Moonstone, Mrs. Caliban (Lifeline); Brilliant Adventures, The Cheats (Steep); Spark, Six Stories Tall (ASC). He has designed for numerous theatre companies in Chicago and across the country, including American Theatre Company, Danszloop Chicago, Theater Wit, American Blues Theater, Kokandy Productions, TUTA, The Edinburgh Festival Fringe, Theatre Seven, and Backstage Theatre Co. Brandon earned his MFA from Northwestern University and is the Professor of Lighting Design at Northern Illinois University.
Midnight Cowboy - Home
Cast & Crew
Press
Calendar
If you have any questions about content, age-appropriateness, or stage effects (strobe lights, fog/haze, etc.) that might have a bearing on your experience, please contact our Box Office at (773) 761-4477.