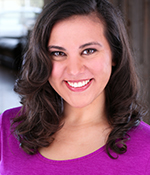 Juanita Andersen (Mrs. Plute/French Cruller)
Juanita is thrilled to return to Lifeline where she was last seen in Sparky!. Other recent credits include In To America (Griffin Theatre) and Diary of a Worm (Emerald City Theatre). Juanita is also a Barrel of Monkeys company member, in addition to being a Spokane, WA native and Northwestern University graduate.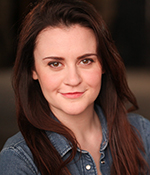 Maddie Dorsey (Powdered Doughnut/Sheila)
Maddie is so excited to be making her Chicago debut with Lifeline Theatre! She is a recent graduate from Roosevelt University (Chicago College of Performing Arts) with a B.F.A. in Musical Theatre. Some recent credits include Cabaret (Sally Bowles), Legally Blonde (Serena), and Lippa's Wild Party.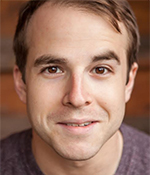 David Gordon-Johnson (Mr. Bing)
David returns to Lifeline where he understudied Giggle, Giggle, Quack. Other Chicago credits include Little Miss Sunshine (Chicago Theatre Workshop); The Most Happy Fella (Theo Ubique); A Christmas Carol, Ordinary Days (Eclectic Full Contact Theatre); It's a Wonderful Life (Metropolis); Tug of War: Civil Strife (Chicago Shakespeare Theater); and A Midsummer Night's Dream (First Folio Theatre). He has also worked regionally at Indiana Festival Theatre, Jewish Theatre of Bloomington, Cardinal Stage Company, and Cincinnati Opera.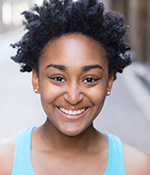 Khloe Janel (Jelly Doughnut/Ronnie)
Khloe is excited to make her Lifeline debut! She is an actor, singer, and award-winning poet. Recent credits include 24 Words: The Musical (Steppenwolf Theatre), A Charlie Brown Christmas (Broadway Playhouse), and El Stories: Heroes (Waltzing Mechanics @ Greenhouse Theater). She recently co-starred on an episode of Empire and will appear as a principal role on the Netflix show Easy in the fall. Khloejanel.com.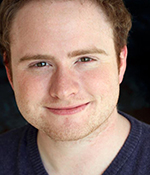 Jared Rein (Arnie)
Jared is thrilled to be making his debut at Lifeline as a chocolate-frosted, rainbow-sprinkled doughnut. Past credits include The Polar Express Ride with Warner Bros Inc, The Bardy Bunch and The Addams Family at The Mercury Theatre, and Gypsy at Chicago Shakespeare Theatre. Love to all the amazing doughnuts that fill his life with jelly.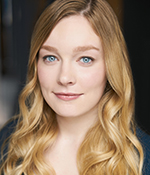 Madison Briar (Understudy: Jelly Doughnut/Ronnie)
Madison recently graduated from CCPA with her B.F.A. in Musical Theatre. She has recently appeared in Around the World in 8 Plays with the company Theatre-Hikes. Other favorite credits include Middletown (CCPA), Batboy (Lake City Playhouse), and Into the Woods (Lake City Playhouse). She would like to thank her roommates Jessie and Gia for their continued love and support.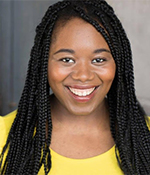 Whitney Dottery (Understudy: Powdered Doughnut/Sheila)
Whitney is happy to be working with Lifeline for the second time. She was last involved in A Wrinkle in Time last season. Other work in Chicago includes Ruby in Chicago Theatre Workshop's Wicked City and various shows with The Hypocrites. She would love to thank her family for all their love and support and hopes you enjoy the show!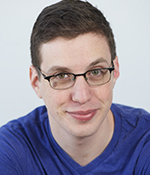 Max Weinberg (Understudy: Mr. Bing)
Max is excited to be making is Lifeline debut. Recently, Max has been seen in The Rover (BYOT Productions), Roast of Ebenezer Scrooge (Chicago Theatre Works), and Altar Boyz (Cult Camp Productions). Additionally, he has taken part in several Children's Theatre productions at The Majestic Theatre and New Century Theatre in Western Massachusetts. He received his B.A. in Acting from UIC and continues his studies with David Weber at Stoop Feast Theatre.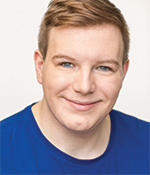 David Wiesenhahn (Understudy: Arnie)
David is excited to be a part of his first production with Lifeline. Other credits include Blue Nativity at Quest Ensemble Theatre. He is a graduate of the Chicago College of Performing Arts at Roosevelt University where he received his musical theatre degree (BFA).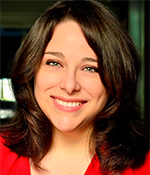 Frances Limoncelli (Adaptor)
Frances has been a member of Lifeline's artistic ensemble since 1995 and is the adaptor of Mrs. Caliban, Whose Body?, Strong Poison (Non-Equity Jeff Award: New Adaptation), Gaudy Night (Non-Equity Jeff Award: New Adaptation), and Busman's Honeymoon (Non-Equity Jeff Award: New Adaptation). For Lifeline's KidSeries she adapted Somebody Loves You, Mr. Hatch and The Emperor's New Threads with Arnie's composer/lyricist George Howe. She directed Lifeline's Simple Jim And His Four Fabulous Friends, The Story Of Ferdinand, Miss Bianca, Half Magic, Cooking with Lard, and the original musical Queen Lucia. Onstage at Lifeline she is best remembered as Chester the Cat in Bunnicula and the title role in Mrs. Piggle-Wiggle. Frances is the Managing Artistic Director for The Magik Theatre in San Antonio, TX.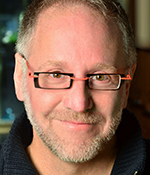 George Howe (Composer & Lyricist)
George is an award-winning composer/lyricist and a familiar face at Lifeline Theatre. He composed the score for Lifeline's recent musical adaptation of Northanger Abbey (Non-Equity Jeff Award: Best New Work-Musical). George has written the songs for many Kidseries shows, including the five musicals in the Click, Clack, Moo series; as well as Mr. Popper's Penguins; Lyle, Lyle, Crocodile; Somebody Loves You, Mr. Hatch; The Emperor's New Threads; and 2011's hit Arnie the Doughnut, which went on to be performed at the 2012 New York Musical Theatre Festival (NYMF). His musical Queen Lucia premiered at Lifeline and received a Non-Equity Jeff Award for Best New Musical in 2006.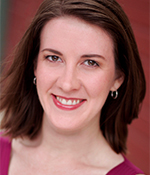 Elise Kauzlaric (Director)
Elise has been a member of Lifeline's artistic ensemble since 2005, where she has directed A Wrinkle in Time, Northanger Abbey (Non-Equity Jeff Nomination: Direction), One Came Home, A Tale of Two Cities, The Woman in White, Pride and Prejudice, Wuthering Heights, Mariette in Ecstasy (Non-Equity Jeff Nomination: Direction), Arnie the Doughnut (2011), and The Emperor's Groovy New Clothes. She adapted The Velveteen Rabbit and Half Magic for Lifeline's KidSeries and has appeared onstage in Miss Buncle's Book, Neverwhere, Queen Lucia, Strong Poison, Mrs. Piggle Wiggle, Bunnicula, and many others. Elise directs, dialect coaches, and acts around town and is also a member of the adjunct faculty at The Chicago College of Performing Arts.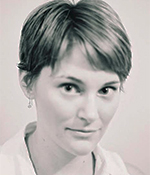 Kate Reed (Stage Manager)
Kate is excited to be working with Lifeline again after most recently stage managing Her Majesty's Will for the MainStage and Fable-ous! for the KidSeries. Previously at Lifeline, she has worked on Fillet of Solo 2015 and 2016, Northanger Abbey, Lester's Dreadful Sweaters, Mr. Popper's Penguins, Soon I Will Be Invincible, One Came Home, Jane Eyre, and Monstrous Regiment. Her other Chicago area credits include work with The Side Project, the Northwestern University Theatre and Interpretation Center, and The Fine Print Theatre Company. She has a degree in Performance Studies from Northwestern.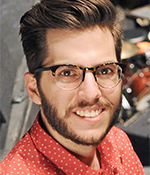 Eric Backus (Sound Designer)
Eric is excited to return to Lifeline, where previous designs include A Wrinkle in Time (Non-Equity Jeff Award nomination), and Northanger Abbey. Other recent sound design and composition credits include Becky Shaw (Windy City Playhouse), Beauty's Daughter (American Blues Theater), American Hero (First Floor Theater), The Wolf at the End of the Block (Teatro Vista), and The Assembled Parties and Red Velvet (Raven Theatre). Eric also designed the Off-Broadway and touring productions of SoloChicago Theatre's Churchill, and the Chicago and LA productions of Thrones! A Musical Parody. To hear samples of his music, please visit www.ericbackus.com.
Becca Jeffords (Lighting Designer)
This is Becca's third design at Lifeline, where she also worked on Soon I Will Be Invincible and Sparky!. Some Chicago credits include lighting design for Porchlight Music Theatre, Raven Theatre, Chicago Children's Theatre, About Face Theatre, Chicago Fringe Opera, The New Colony, Steep, and Redmoon. Other credits include Cherry Lane theatre of NYC and the NYC Fringe Festival. Becca received her B.F.A. in Production Design from Columbus State University and her Masters in Lighting Design from Northwestern University. More information about her work can be found at www.beccajeffords.com.
Sarah Lewis (Scenic Designer)
Sarah is thrilled to return to Lifeline, where she designed Northanger Abbey. Other recent credits include The 39 Steps (Buffalo Theatre Ensemble), Fight City (The Factory Theater), and The Snow Queen (Mudlark Theater). Her work has been seen at Pride Film & Plays, JCC Mayer Kaplan, Pegasus Theatre, Piccolo Theatre, and Emergent Theatre. Recent assistant work includes Grizzly Mama (Rivendell Theatre Ensemble) and It's a Wonderful Life (Showstreet Palace Theatre, Dollywood, TN). Sarah currently works as the charge scenic artist at Lookingglass Theatre Company and assistant charge scenic artist at Steppenwolf Theatre Company.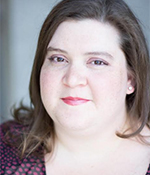 Jenny Pinson (Properties Designer)
This is Jenny's second show with Lifeline, having previously served as props designer on Fable-ous!. She has also designed props at Emerald City (Hansel and Gretel, Cinderella); Route 66 (High Fidelity); Drury Lane Oakbrook (Thoroughly Modern Millie, High School Musical); American Theater Company (Disgraced); Theater Wit (The North Plan); A New Colony (Rewilding Genius); A Red Orchid (Pilgrim's Progress); Steep (Posh); About Face (After All the Terrible Things I Do); Light Opera Works (Guys and Dolls, My Fair Lady); Remy Bumppo (Seascape, Pygmalion), and many productions at The University of Chicago, where she is the Props Manager for the Theater and Performance Studies department.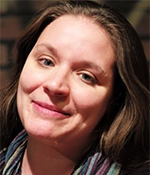 Rachel Sypniewski (Costume Designer)
Rachel is thrilled to be returning to Lifeline after previously designing Sylvester, Miss Holmes, and Midnight Cowboy. Among her favorite Chicago credits are The Resistible Rise of Arturo Ui (Trap Door, Non-Equity Jeff nomination: Costume Design); London Wall (Griffin, Non-Equity Jeff nomination: Costume Design); Titanic: The Musical (Griffin, Non-Equity Jeff nomination: Costume Design); La Bete (Trap Door, Non-Equity Jeff Award: Costume Design); Ragtime (Griffin); Into the Beautiful North and Merchild (16th Street); The Woman in Black (WildClaw); Phadre (Trap Door). Rachel is the resident costume designer for Trap Door, an artistic associate with 16th Street Theater, and a company member with the Factory. www.rachelsyp.com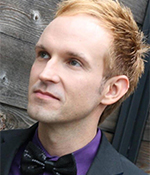 David Zizic (Music Director)
David is grateful for the opportunity to work on Arnie, his first show at Lifeline. David is Director of Music & Theatre at Virtuoso Performing Arts. In that capacity, he has had the pleasure of teaching many acting, voice, and musical theatre students through the years, and has administered the music and theatre programs. He also works at Northbrook Theatre as Music Director and as instructor for music & theatre workshops. David is the Music Director at Bethany Union Church of Chicago. Performing credits include shows with Theatre at the Center, Light Opera Works, Imagination Theatre, Bailiwick, and Illinois Theatre Center.
Arnie The Doughnut - Home
Cast & Crew
Press
Calendar
Host your child's Birthday Party at Lifeline!
Learn more about our Weekday Matinees.
Discover more Events for kids.
If you have any questions about content, age-appropriateness, or stage effects (strobe lights, fog/haze, etc.) that might have a bearing on you or your family's comfort, please contact our Box Office at (773) 761-4477.