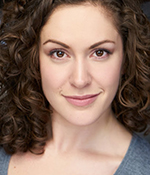 Kyrie Anderson (Mom)
Kyrie is very excited for her debut performance with Lifeline Theatre! Recent credits include Merrily We Roll Along (Porchlight Theatre); Mary Poppins in Mary Poppins, Songs for a New World (NightBlue); My Way, A Tribute to Frank Sinatra, Miriam in Fly By Night, Mrs. Johnstone in Blood Brothers (Theo Ubique). As always, she thanks her family and friends for their never-ending love and support.
Christopher Davis (Dad)
Christopher is completely stoked to make his Lifeline debut! He recently performed in Sondheim's A Little Night Music (BoHo Theatre), Southern Gothic (Windy City Playhouse), Merrily We Roll Along (Porchlight Music Theatre), Cabaret and A Wonderful Life (Theatre at the Center), and many shows with Williams Street Repertory in Crystal Lake, where he is a company member. Besides frequenting the Chicagoland TYA and Murder Mystery scenes, Christopher has summered at Rocky Mountain Repertory and works with adults with intellectual disabilities. Never-ending thanks go out to Mom and the Aunts for their support.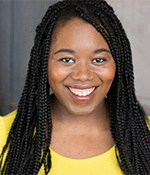 Whitney Dottery (Petey)
Whitney is happy to be making her Lifeline debut! In the past she has understudied for Montauciel Takes Flight, Arnie the Donut (2017), and A Wrinkle in Time (2017). Other recent credits include Girl Found (Idle Muse Theatre Company), Wicked City (Chicago Theatre Workshop), and American Idiot (The Hypocrites). Whitney is an alumna of Columbia College Chicago (B.A.), and represented by NV Talent. www.whitneydottery.com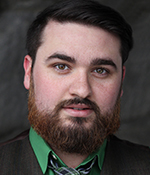 Nick Druzbanski (Harold)
Nick is very excited to be making his Lifeline Theatre debut. Previous Chicago credits include: Rock of Ages (Drury Lane), Violet (Griffin Theater), High Fidelity (Refuge Theater Project), Thrones! The Musical Parody (Edinburgh Fringe, Adelaide Fringe, and Chicago Premiere), Seminar (Spartan Theater), Plaid Tidings (Beverly Arts Center), Pr0ne (Underscore Theater), and Henry VIII (Chicago Shakespeare). Regional Credits include: Les Miserables (Alliance Theater in Atlanta, GA)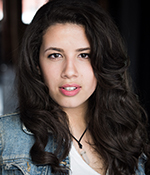 Carisa Gonzalez (Chester/Toby)
Carisa is so excited to be back at Lifeline for Bunnicula! She was last seen as Bessie the duck in Montauciel Takes Flight. Other Chicago credits include: Ruth Two Bears in Dogfight (Bohemian Theatre Ensemble), Tracy Turnblad in Hairspray (Windy City Performs), and the world premiere of Carrie 2 the Rage: An Unauthorized Musical Parody (Underscore Theatre). She wants to thank this killer cast and entire team here at Lifeline for making the space feel like a home for all who enter, and Shirley Hamilton Talent Inc. for being the best agents out there.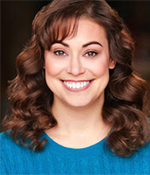 Megan DeLay (Understudy)
Megan is overjoyed to be working with Lifeline once again, having previously been seen in Midnight Cowboy! In the Chicago area, she has worked with Black Button Eyes, Akvavit, Arc Theatre, Piccolo, Artemisia, Eclectic, DWTC, Open Door Rep, Gilbert and Sullivan Opera Company, and is an Ensemble Member with Promethean Theatre. Favorite regional credits include: In the Next Room (Catherine), Tartuffe (Dorine), and Two Gentlemen of Verona (Julia) at Asolo Repertory (Florida). Film: Man On Wire. Megan received her M.F.A. in Acting from FSU/Asolo Conservatory and B.F.A. from Millikin University. Love to family, friends and the whole Bunnicula crew!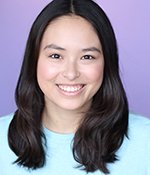 Shea Lee (Understudy)
Shea is thrilled to return to Lifeline Theatre, where she was recently seen in You Think it's Easy Being the Tooth Fairy? and the 2018 tour of Giggle, Giggle, Quack. Other Chicago credits include: Pride Ever After (Pride Arts Center) and Charred (Muse10 Theatre Ensemble). Shea graduated from Northwestern University in 2018, where her favorite projects include Anon(ymous), The Shape of a Girl, and Digging Up Dessa. She was also recently seen performing in At Your Service Commedia dell'Arte Troupe at the Bristol Renaissance Faire. Shea is represented by Shirley Hamilton Talent.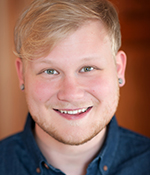 Kyle Mundil Dye (Understudy)
As a former intern, Kyle is thrilled to be back and making his Lifeline acting debut! Recent Chicago theatre credits include the role of Nestor in Cornerstone (Nothing Without a Company), assistant stage management for Sylvester (Lifeline Theatre) and Neverwhere (Lifeline Theatre), and four productions at Special Gifts Theatre, where he wears many hats as a teacher, production assistant, and stage manager. Kyle is the Associate Talent Agent of the Theatre Department at Big Mouth Talent. He proudly holds his B.A. in Theatre from the University of Nebraska at Kearney.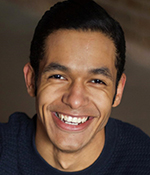 Darren Patin (Understudy)
Darren returns to Lifeline after appearing as Duck in the 2018 tour of Giggle, Giggle, Quack. Darren is originally from Texas City, Texas, and graduated last year from Columbia College Chicago with a B.F.A. in Musical Theatre. Recent Chicago credits include: Jimmy in Grand Hotel (Kokandy Productions), Solomon in Speech & Debate (Brown Paper Box Co.), and David in Choir Boy (Raven Theatre). He would like to thank his family, friends, and agents who support him in all his endeavors.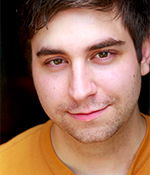 Anthony Kayer (Director)
Anthony is incredibly excited and proud to be making his directorial debut with Bunnicula here at Lifeline, where he recently joined the artistic ensemble! He last worked with Lifeline as Assistant Director for Northanger Abbey (Non-Equity Jeff Award: New Work-Musical). Lifeline acting credits include: Jane Eyre (2014), Lyle Finds His Mother, The Emperor's New Threads, and Arnie the Doughnut (2011). Other performing credits include work with The Fly Honey Show, Griffin Theatre, The House Theatre, inappropriate theatre co., Lookingglass/Chicago Children's Choir, Next Theatre, Chicago Shakes, and Steppenwolf. Anthony is an alumnus of the Chicago College of Performing Arts at Roosevelt University.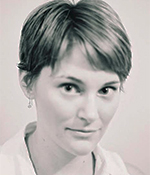 Kate Reed (Stage Manager)
Kate is excited to be working with Lifeline again after most recently stage managing last spring's You Think It's Easy Being the Tooth Fairy. Previously at Lifeline, she has worked on Arnie The Doughnut (2017), Her Majesty's Will, Northanger Abbey, Fable-ous!, Lester's Dreadful Sweaters, Mr. Popper's Penguins (2015), Soon I Will Be Invincible, One Came Home, Jane Eyre (2014), and Monstrous Regiment. Her other Chicago area credits include work with Mudlark Theater, The Side Project, the Northwestern University Theatre and Interpretation Center, and The Fine Print Theatre Company. She has a degree in Performance Studies from Northwestern.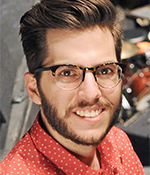 Eric Backus (Sound Designer)
Eric is excited return to Lifeline after working on Anna Karenina, Arnie the Doughnut (2017), A Wrinkle In Time (2017) (Jeff Award Nomination), and Northanger Abbey. Recent sound design and composition credits include Bus Stop (Eclipse Theatre) and Bull in a China Shop (About Face Theatre). Regional credits include Rock of Ages (Lake Dillon Theatre Co.) and Murder for Two (Finger Lakes Musical Theatre). Eric also designed the Off-Broadway, Chicago, and touring productions of SoloChicago Theatre's Churchill, and the Chicago and LA productions of Thrones! The Musical Parody. To hear his music, please visit www.ericbackus.com.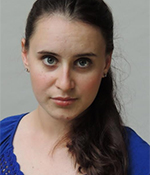 Abigail Cain (Properties Designer)
Abigail is very excited to be returning to Lifeline after designing props for Anna Karenina. She is a freelance prop master/designer and prop artisan. Other Chicago credits include prop design for Silk Road Rising, Shattered Globe Theatre, and A Red Orchid Theatre, among others. Other credits include assistant prop master for Bard SummerScape (Summer 2018) and prop master for The Cape Playhouse (Summer 2017). Abigail is an alumna of Viterbo University (BFA). http://abbiecain.wixsite.com/props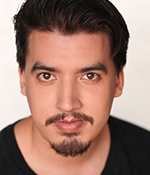 Andrés Enriquez (Music Director)
Andrés is beyond excited to be making his musical direction debut at Lifeline Theatre! He has worked extensively with Lifeline, both as an actor, and most recently taking on the position of Casting Director for the 2018-19 season. Musically, he has been the director/founder of No Big Deal, an award winning a cappella quartet, for the past 4 years. He is a proud ensemble member of Lifeline Theatre and Barrel of Monkeys, and is represented by Gray Talent.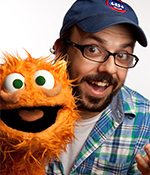 Noah Ginex (Puppet Designer)
Noah has been building creatures around Chicagoland and across the country since 2003. A Joseph Jefferson Award Nominated puppet designer for Avenue Q with Night Blue Entertainment, Noah has also built creatures for Threadless, the Masters film program at FSU, the USNA Glee Club, and the Juno-Award Winning Barenaked Ladies to name a few. This is Noah's second time building for Lifeline Theatre, having worked on Mr. Popper's Penguins in 2015. When not wrangling puppets, Noah can be seen in Winnemac Park, wrangling a lion cub in purple glasses. To see more, go to noahginex.com.
Becca Jeffords (Lighting Designer)
Becca is thrilled to be returning to Lifeline for Bunnicula. Previously at Lifeline she designed Neverwhere (2018), Arnie the Donut (2017), Sparky!, and Soon I will be Invincible. Recent Chicago credits include: Southern Gothic (Windy City Playhouse), The Walls of Harrow House (Rough House Theatre), Zurich (Steep Theatre), Nice Girl (Raven Theatre), The Temperamentals (About Face Theatre), and A Snowy Day with Beatrix Potter (Chicago Children's Theatre). She received her M.F.A. in Lighting Design from Northwestern University and graduated from Columbus State University Summa Cum Laude in Production Design. For more information, visit www.beccajeffords.com.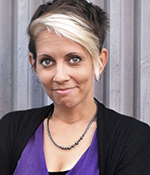 Michelle Lilly (Scenic Designer)
Michelle returns to Lifeline after designing The Velveteen Rabbit (2014) and Click, Clack, Boo! A Tricky Treat. Michelle has designed for Milwaukee Repertory, New Leaf Theatre, TUTA, Emerald City Theatre, Lifeline Theatre, A Red Orchid (Youth Ensemble), the side project, Theatre Seven, Profiles, Northwestern University, Grinnell College, Wheaton College, The Springfield Muni, and Springfield Theatre Center. Michelle is a co-founder of Brass Ink Studio, and co-founder of Rabbit Hole, a Chicago-based immersive game design company. www.michellelillydesigns.com | www.brassinkstudio.com
Emily Swanson (Costume Designer)
Emily is very excited to be back at Lifeline designing another children's show! She recently designed Montauciel Takes Flight last season and has been assisting at the Paramount on Once and Legally Blonde in the past few months. She would like to thank the cast and wonderful production team for all their creativity and support. You can see more of Emily's work at www.emilyswansondesign.com.
Bunnicula - Home
Cast & Crew
Press
Calendar
Host your child's Birthday Party at Lifeline!
Learn more about our Weekday Matinees.
Discover more Events for kids.
If you have any questions about content, age-appropriateness, or stage effects (strobe lights, fog/haze, etc.) that might have a bearing on you or your family's comfort, please contact our Box Office at (773) 761-4477.