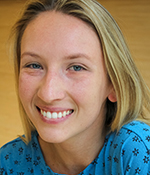 Emily Ayre (Justine)
Emily is originally from Northern California, and moved to Chicago to pursue a B.F.A. in Acting. She is very happy to be making her Chicago theatre debut here at Lifeline, having just graduated from The Theatre School at DePaul University this June. Favorite Theatre School credits include Thing 1 in The Cat in the Hat and Hamlet in Hamlet. A longtime lover of literature, Emily is excited to help bring this provocative re-imagining of Frankenstein to life, and is immensely grateful to the entire company for the experience!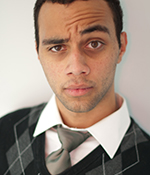 Ty Carter (Erich)
Ty is thrilled to join Lifeline for their production of Frankenstein in his first primary role on their stage. Previously, he was seen as understudy in Montauciel Takes Flight and Neverwhere. Also in Chicago, Ty worked on 50 Shades of Shakespeare ((re)discover Theatre), Gulliver's Travels (Forks and Hope Ensemble), and Richard III (Fury Theatre). He would like to express his gratitude for Lifeline Theatre and the spectacular work they do for all people, his dear family and friends for their ongoing support, and the cast and crew for putting all they have into this production!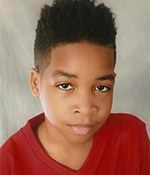 Trent Davis (William)
Trent returns to Lifeline after appearing as Charles Wallace in A Wrinkle in Time in 2017. He made his national acting debut playing the younger version of rapper and actor Nick Cannon in Spike Lee's Chi-raq, where he worked with Wesley Snipes, Jennifer Hudson, and others. Recent credits include playing Jackie Thibodeaux in Caroline, or Change at Columbia College.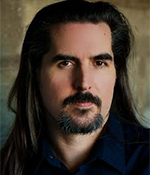 Chris Hainsworth (Alphonse)
A proud Lifeline ensemble member since 2010, Chris was last seen onstage in the extension of the 2018 production of Neverwhere as the Angel Islington. He originated the role of the Marquis De Carabas in the inaugural 2010 production. Other roles at Lifeline include Mycroft in Miss Holmes, Barsad in A Tale of Two Cities, Buford in The Killer Angels [2013], Athos in The Three Musketeers, and Edmond Dantes in The Count of Monte Cristo, among others. He has also penned the adaptations of Fable-ous!, Midnight Cowboy, Monstrous Regiment, and Hunger at Lifeline, and directed the world premiere of Her Majesty's Will. He has also been seen onstage at Strawdog (ensemble emeritus), Uma, Defiant, The House, ITC, The Side Project, Wildclaw (Artistic Associate), and Steppenwolf. He has also been seen on Chicago PD.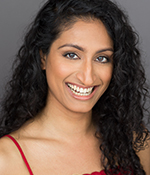 Rasika Ranganathan (Helena)
Rasika is excited to work with Lifeline for the first time. Other Chicago theater credits include Hollow/Wave (Silk Road Rising, u/s); Great Expectations (Remy Bumppo/Silk Road Rising); In To America (Griffin); Domestic Departure (Haven); Connected (Collaboraction); Washer/Dryer (Rasaka); Lips Together, Teeth Apart (Eclipse, u/s); War Zone is my Bed (Halcyon); James and the Giant Peach (Filament); and Big Love (Strawdog). She received her training from ActOne Studios Chicago and Acting Studio at Chicago.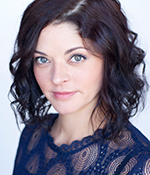 Ann Sonneville (Victoria)
Ann is thrilled to be returning to Lifeline Theatre once again! She is an ensemble member with Trap Door, where she has appeared in numerous productions, and Red Tape, where she appeared in Round Heads and Pointed Heads. Other credits: Actors Theatre of Louisville, The Steppenwolf Garage, Lookingglass, Griffin Theatre, Strange Tree, Oracle Productions, the side project, The Chicago Mammals, and numerous original productions with BOTC. Film/TV: Miriam Is Going To Mars (BMA Award - Best Actress), Dig Two Graves, Chicago PD, Hunting God, and numerous shorts. She is a professional voiceover artist and instructor at the Vagabond School.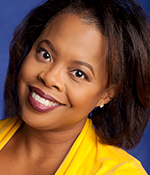 Risha Tenae (Caroline)
Risha is delighted to be making her Lifeline debut. Chicago credits include Don't Make Me Over (Black Ensemble); Single Black Female (Fleetwood-Jourdain); Zombie Broads (Factory); Eden In Silence (New Colony); Regional credits include Defamation (National Tour); Julius Caesar, Taming of the Shrew, The Seagull (Michigan Shakespeare Festival); Blues for an Alabama Sky, 24 Hours: The Musical, King Lear (Los Angeles). Risha is a graduate of California Institute of the Arts M.F.A. Acting Program.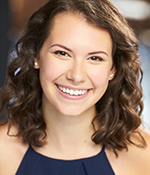 Sarah Kmiecik (Understudy)
Sarah is excited to be joining Lifeline Theatre for the first time as an understudy! She received her B.F.A. in Acting from Ball State University in 2017. Some of her favorite credits include Boeing Boeing (Gabriella), Three Sisters (Irina), and [sic] (Babette). Other Chicagoland credits include The Annoyance Theatre, Waltzing Mechanics, and Metropolis Performing Arts Center. Sarah is a voice actor in the Chicago and Atlanta areas.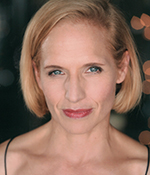 Julie Partyka (Understudy)
Julie is grateful for the chance to work with the cast and crew of Frankenstein. Chicago credits include Last Days of Judas Iscariot, Gidion's Knot (Jeff Recommended), All My Sons, and Six Degrees of Separation (Eclectic Full Contact Theatre); On Golden Pond and Later Lives (Oil Lamp Theater); and Half and Half (MPAC). Julie has worked with other Chicagoland theatres, including Polarity Theatre Ensemble, TimeLine Theatre, Eclipse Theatre, Buffalo Theatre Ensemble, and Trap Door Theatre. Julie received her Master's degree from Northwestern University.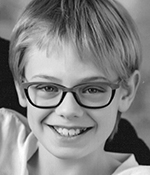 Xander Senechal (Understudy)
Xander is excited to be working at Lifeline Theatre. He played Nick Bottom the Weaver in Baker's production of A Midsummer Night's Dream last fall. Xander also enjoys playing chess, flag football, soccer, basketball, and running track.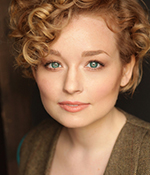 Lauren Grace Thompson (Understudy)
Lauren is thrilled to make her Lifeline debut with Frankenstein! Chicago credits include: After the Dance (Runcible Theatre), Peter Pan and the Pirates! (AlphaBet Soup Productions), Henry IV Part 1 (Commission Theatre), and Pygmalion (Rogue Theatre). Regional credits include: Twelfth Night (Montana Shakespeare in the Parks); The Seagull, Julius Caesar (Michigan Shakespeare Festival); Ring 'Round the Moon (Oklahoma Shakespeare in the Park); Much Ado About Nothing (Oklahoma City Repertory Theatre). She is a graduate of Oklahoma City University's School of Theatre.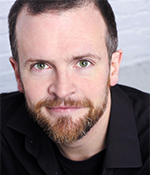 Robert Kauzlaric (Adaptor)
A member of Lifeline's artistic ensemble since 2005, Robert has written more than a dozen theatrical adaptations, which have been performed in over 40 U.S. states, as well as in England, Ireland, Wales, Canada, and Australia. Previous Lifeline adaptations include The Island of Dr. Moreau (Non-Equity Jeff Awards: Production-Play and New Adaptation), The Picture of Dorian Gray, Neverwhere (Non-Equity Jeff Award: New Adaptation), The Three Musketeers (originally commissioned for the 2010 Illinois Shakespeare Festival), Northanger Abbey (with George Howe; Non-Equity Jeff Award: New Musical), Her Majesty's Will, The True Story of the 3 Little Pigs! (with Paul Gilvary & William Rush), Lions in Illyria, and Mr. Popper's Penguins (with George Howe).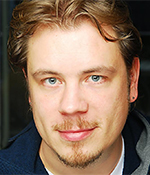 Paul S. Holmquist (Director)
Paul joined the Lifeline ensemble in 2006. He has directed the KidSeries shows Rikki Tikki Tavi, Flight of the Dodo, Naked Mole Rat Gets Dressed, The Mystery of the Pirate Ghost, and Mr. Popper's Penguins; and the MainStage productions of The Island of Dr. Moreau, Busman's Honeymoon, Neverwhere [2010], The Moonstone, The Count of Monte Cristo, Soon I Will Be Invincible, and Miss Holmes. Paul holds a B.F.A. in Acting from the Theatre School at DePaul University.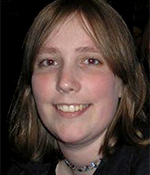 Becky Bishop (Stage Manager)
Becky is a long time collaborator with Lifeline, most recently stage managing Neverwhere. Some of her other excursions with Lifeline include Miss Holmes, Miss Buncle's Book, Soon I Will Be Invincible, Jane Eyre, Monstrous Regiment, and The City & The City. Other productions in Chicago include Some Like it Red and Circle House (Plagiarists); Prowess (Jackalope); The Dead Prince, The Half Brothers Mendelssohn, Funeral Wedding: The Alvin Play (Strange Tree); Robber Bridegroom, Letters Home, and Stage Door (Griffin Theatre). Additional productions have been with Steep, Caffeine Theatre, and The Gift. She has been a non-equity stage manger in Chicago since 2006.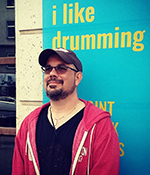 Barry Bennett (Original Music & Sound Designer)
Barry is a Jeff-nominated maker of theatrical music and sound with over 40 world premieres and a multitude of albums under his own name and as a band leader. Barry is a proud associate artist with 16th Street Theater and Winifred Haun & Dancers, and the director of Impending Behavior Orchestra. Other companies he has worked with include The Goodman, Victory Gardens, Chicago Dramatists (former associate artist), Writers Theatre, Steppenwolf, The Art Institute, Emerald City, National Pastime, Cindy Brandle Dance Company, Chicago Moving Company (former composer in residence), Breakbone Dance, and others. By day, Barry is a modern dance accompanist and plays percussion with a wide variety of groups across the region. barrybennettsounds.com
Emily Hartig (Properties Designer)
Emily is very excited to be working on her first props design for Lifeline Theatre! A graduate of University of British Columbia's Design and Production program, she completed her internships in props and paint at Florida Studio Theatre, and in scenic design and production at Titusville Playhouse. Recent props credits include Inherit the Wind and Victor/Victoria (spring 2017) at Ocean State Theater Company, The Owl Answers (2017) and 3 Americanisms (2018) at Harvard University, and Dancing at Lughnasa and True West (summer 2018) at Gloucester Stage Company. Emily is a recent Chicago transplant and is loving working with this great new community here at Lifeline!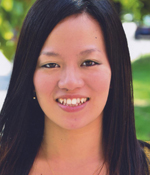 Izumi Inaba (Costume Designer)
Izumi is delighted to return to Lifeline, where she designed The City & The City, Lions in Illyria, Miss Buncle's Book, Mr. Popper's Penguins, Thumbelina, Wrinkle In Time, and Anna Karenina. Her recent design credits include Smart People (Writers), Last Stop On Market Street (Chicago Children's), Damascus (Strawdog), Tilikum (Sideshow), and Linda (Steep). She is a recipient of Michael Maggio Emerging Designer Award, and a resident designer at Albany Park Theater Project. M.F.A. in Stage Design, Northwestern University.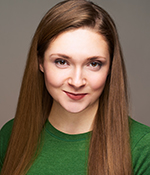 Anna Jones (Assistant Stage Manager)
Anna is thrilled to join Lifeline as the Assistant Stage Manager for Frankenstein! Having recently graduated with a B.A. in Theatre and Creative Writing from Hope College, she even more recently moved to Chicago and is grateful to have this opportunity to dive into the art. A couple of her most memorable experiences have been working on the midwest tour of the original play, Sonder: A Story of Girlhood (Sonder Theatre Company) and on an undergraduate devised piece, The Line Between.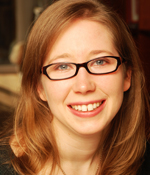 Jordan Kardasz (Lighting Designer)
Jordan is excited to return to Lifeline after having previously lit Miss Holmes and Thumbelina. She has worked with lots of companies around town, including Sideshow, Strawdog, and The Factory. She holds an M.F.A. in Design from Ohio State University.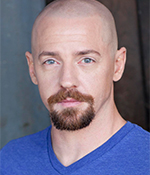 Greg Poljacik (Fight Choreographer)
Greg is thrilled to be working with Lifeline again. Previous work with Lifeline includes Miss Holmes, Miss Buncle's Book, The Killer Angels [2013], The Woman in White, and The City & The City. Other credits include Lear, Stadium Devildare (Red Tape); Burn This, Her Naked Skin, Orpheus Descending (Shattered Globe); Make Sure It's Me, Thirst (Stage Left); Artist Needs A Wife, Rewind (Side Project); Bobby Gould In Hell (Organic); The Invaders, Militant Language, Trickster, Family Devotions, Henry IV (Halcyon). Film & TV (Stunts): Rampage, Widows, Captive State, Divergent, Shock and Awe, Black Lightning, Empire, Excorcist, Chicago P.D., and A.P.B.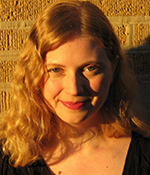 Maren Robinson (Dramaturg)
Maren is a proud Lifeline ensemble member and is pleased to be working on this production of Frankenstein. At Lifeline she has worked on both productions of Neverwhere, The Moonstone, Hunger, Pride and Prejudice, The Woman in White, Northanger Abbey, and Miss Holmes. She also has worked on over forty productions in Chicago with companies such as Court, Strawdog, Eclipse, Caffeine, Greasy Joan, and Camenae theaters. Maren is also a company member at TimeLine Theatre, where she has been dramaturg for over twenty productions. She holds an M.A. in Humanities from the University of Chicago. She is an instructor at The Theatre School at DePaul and Associate Director of the Master of Arts Program in Humanities at the University of Chicago. Maren is the Chicago VP of the Literary Managers and Dramaturgs of the Americas.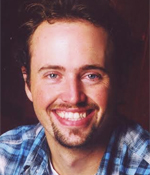 Joe Schermoly (Scenic Designer)
Joe is happy to be designing again on the Lifeline stage. He has been Technical Director at Lifeline since 2012 and designed sets for A Tale of Two Cities, Midnight Cowboy, Lions in Illyria, The One and Only Ivan, and more. Other Chicago credits include Yasmina's Necklace (Goodman); Constellations (Steppenwolf); Hand to God, Samsara (Victory Gardens); Puff: Believe it or Not, Pirandello's Henry IV, Travesties (Remy Bumppo); Naperville, The Watson Intelligence, Mr. Burns, Completeness (Theatre Wit); Birdland, Linda, Lela & Co.(Steep Theatre); American Idiot (The Hypocrites); Pocatello, Titanic, Flare Path, Punk Rock (Griffin); Idomeneus, The Ugly One (Sideshow); The Seafarer, Lay Me Down Softly (Irish Theatre). Joe studied scenic design at Northwestern University, has received one Equity Jeff Award, two After Dark Awards and five Jeff Nominations. joeschermoly.com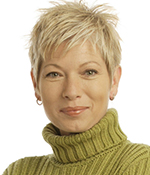 Cynthia Von Orthal (Puppet Designer)
Cynthia is Artistic Director for VonOrthal Puppets and has designed and performed for many theaters across the country and in South and Central America. Some of her credits include: The Joffrey Ballet, Chicago Shakespeare, Redmoon, The Goodman Theatre, The Actors' Gang, Victory Gardens, CityLit, Lifeline, and the Old Town School of Folk Music. She has studied at the Trejnar Studios in Prague, Czech Republic, is a graduate of The Goodman School of Drama, and has won an International UNIMA Award for Excellence in Puppetry Arts for her co-creation of an all puppet version of The Adding Machine.
Frankenstein - Home
Cast & Crew
Press
Calendar
Accessibility
If you have any questions about content, age-appropriateness, running length, or stage effects (strobe lights, fog/haze, etc.) that might have an impact on your experience, please contact our Box Office at (773) 761-4477.