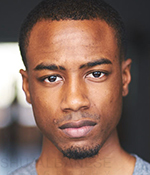 Terry Bell (Kai)
Terry is proud to be returning to Lifeline for We Found A Hat! Previous theatre credits include: Curious Incident of the Dog in the Nighttime (Steppenwolf), Natural Affection (Eclipse Theatre), Mies Julie (u/s Victory Gardens Theatre), Sylvester (Lifeline Theatre), The My Way Residential (Irish Theatre of Chicago), The Snowy Day and Other Stories (Emerald City Theatre), and Cymbeline (Strawdog Theatre). Terry is an ensemble member of Strawdog Theatre and is proudly represented by Gray Talent Group.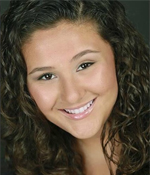 Gabriella Fernandez (Sun/Moon/Ensemble)
Gabriella is thrilled to be back at Lifeline for We Found a Hat! She was last seen as Cow in Lifeline's National Tour of Giggle, Giggle, Quack. She graduated from the University of West Florida with a B.F.A. in Musical Theatre. Other credits include Hildegard (With a Machete Productions), Rapunzel (Missoula Children's Theatre), and Illyria (University of West Florida). She'd like to thank her family and friends for their unwavering support. She'd also like to thank the entire cast and Lifeline team for making this process such a joy!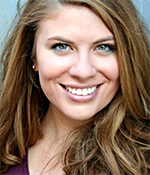 Amanda Roeder (Sizi)
Amanda could not be more thrilled to be working with Lifeline Theatre once again! Past Lifeline credits include Lester's Dreadful Sweaters, Mr. Poppers Penguins, The True Story of the 3 Little Pigs!, and The Emperor's New Threads. Amanda has also worked with Factory Theatre, Rivendell Theatre, the Plagiarists, City Lit, Interrobang Theatre Project, and Circle Theatre. Amanda received her B.A. in acting from Illinois State University and has completed Studio training at Black Box Acting Studio. Oodles of thanks to Manny for this opportunity and to the incredible Hat and Lifeline team for making this turtle's dreams come true!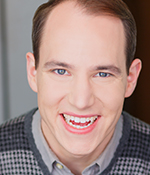 Scott Sawa (Cactus/Snake/Ensemble)
Scott sure is pleased to return to Lifeline, having performed in 2016's Lester's Dreadful Sweaters as Father. Chicago credits include: Ten Dollar House (Pride Films and Plays); Hey! Dancin! Hey! Musical!, The Next Big Thing (Factory Theater); Bewildered, and Poseidon! (Hell in a Handbag). Scott has worked with Nothing Special, iO, Refuge Theater Project, Compass Creative Dramatics, Oak Park Festival Theatre, and First Folio Theatre. Scott also performed for three years as Abraham Lincoln in a school tour for Historical Perspectives for Children. TV: Chicago Fire. When pronounced correctly, Scott Sawa rhymes with "Hot Lava".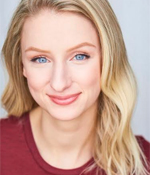 Anna Connelly (Understudy)
This is Anna's first time working with Lifeline. She was seen most recently in Birch House Immersive's production of Cursed: An American Tragedy. She earned a B.F.A. in Acting from The Theatre School at DePaul University this past June, where she appeared in A Midsummer Night's Dream, Into the Woods, Richard III, Trouble in Mind, as well as many other productions. Anna is so excited to be working on such a rowdy rodeo of a show here for y'all!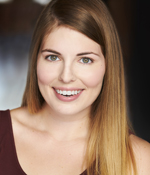 Sophia Foldvari (Understudy)
Sophia is thrilled to be making her Lifeline Theatre debut! Recent Chicago credits include Boeing Boeing (Metropolis), Sacrilege (The Annoyance), and Tony 'n' Tina's Wedding (Chicago Theater Works). She is a nanny by-day so is especially excited to be a part of this awesome production! Proud alumna of Ball State University (BFA)!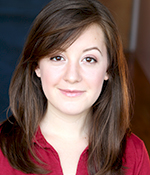 Madeline Pell (Understudy)
Maddie is delighted to be back at Lifeline Theatre after appearing in A Wrinkle in Time in 2017. A graduate of Roosevelt University's Chicago College of Performing Arts, some of Madeline's Chicago credits include: An Ideal Husband (Ghostlight Ensemble Theatre), Twelfth Night (Three Brothers Theatre), Followspot (The Bridge), and The 39 Steps (Roosevelt). Regional credits include: Titanic the Musical (Union Colony Dinner Theatre, CO) and A Midsummer Night's Dream (Stampede Theatre, CO). For more information, visit madelinepell.com. An enthusiastic thank you to the cast and artistic team for this lovely experience!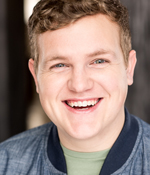 Matthew Schnitker (Understudy)
Matthew is thrilled to be working with Lifeline Theatre! Hailing from Florida and a newcomer to Chicago, he graduated from the University of West Florida with a B.A. in Acting. Credits include Man of La Mancha (MadKap Productions), Curious George (Northbrook Theatre for Young Audiences) and The Musical Adventures of Flat Stanley (Emerald Coast Theatre Co.). This spring you can see Matthew in Red Theater's production of Non Player Character. Many thanks to his family and friends for all of their love and support.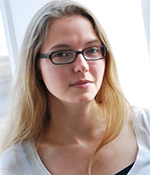 Jessica Wright Buha (Adaptor & Co-Lyricist)
A member of Lifeline's artistic ensemble, Jessica's previous adaptions include Lyle Finds His Mother, One Came Home, Sparky!, and Anna Karenina. Locally, her writings have been performed by Filament Theatre Ensemble (Sherlock Holmes and the Mystery of Portage Park), WildClaw Theatre (Alabama Mermaid: Winner, Deathscribe 2011), and the Plagiarists (War Song, Ulysses, Circle House). Internationally, her adaptation of Sparky! was produced by the National Children's Theatre, Johannesburg, in December 2017. She is currently a staff writer on the audio drama Unwell, which will premiere on iTunes in February. She is the proud mama of three-year-old Miles and four-month-old Molly.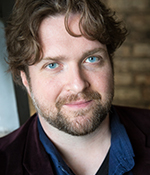 John Szymanski (Composer, Co-Lyricist & Music Director)
This is John's second show at Lifeline, where he previously worked on One Came Home. Other Chicago credits include composing/music direction/sound design for the Factory Theatre, the National Theatre of Scotland, Adventure Stage Chicago, Theatre Oobleck, Forks And Hope, the Whiskey Rebellion, and The Neo-Futurists, where he is an artistic associate. John is a member of Jon Langford's Four Lost Souls, who have a self-titled record available from Bloodshot Records, and also performs with Bethany Thomas, Skull Orchard, Even In Blackouts, Claire & The Bears, Martin & Mild, and Emmy Bean.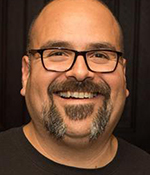 Manny Tamayo (Director)
Manny previously served as assistant director on Naked Mole Rat Gets Dressed at Lifeline. He is Co-Artistic Director (along with Stacie Barra) at Factory Theater in Rogers Park. At Factory, Manny has directed several productions, including The Last Big Mistake, 'Namosaur!, and Dirty Diamonds. Manny hails from Joliet.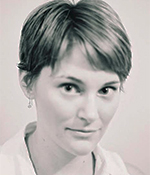 Kate Reed (Stage Manager)
Kate is excited to be working with Lifeline again after most recently stage managing Bunnicula (2018). Previously at Lifeline, she has worked on You Think It's Easy Being the Tooth Fairy?, Arnie The Doughnut (2017), Her Majesty's Will, Northanger Abbey, Fable-ous!, Lester's Dreadful Sweaters, Mr. Popper's Penguins (2015), Soon I Will Be Invincible, One Came Home, Jane Eyre (2014), and Monstrous Regiment. Her other Chicago area credits include work with Mudlark Theater, The Side Project, the Northwestern University Theatre and Interpretation Center, and The Fine Print Theatre Company. She has a degree in Performance Studies from Northwestern.
Emma Cullimore (Costume & Properties Designer)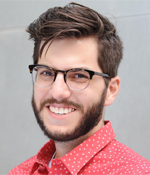 Eric Backus (Sound Designer)
Eric is excited return to Lifeline after previously working on Bunnicula, Anna Karenina, Arnie the Doughnut, A Wrinkle In Time (Non-Equity Jeff Award nomination), and Northanger Abbey. Recent sound design and composition credits include Dark at the Top of the Stairs (Eclipse Theatre) and This Bitter Earth (About Face Theatre). Regional credits include Miss Bennet: Christmas at Pemberley (TheatreSqaured), The All Night Strut (Milwaukee Rep.), and Murder for Two (Finger Lakes Musical Theatre). Eric also designed the Off-Broadway, Chicago, and touring productions of SoloChicago Theatre's Churchill. To hear his music, please visit www.ericbackus.com.
Derik Marcussen (Costume & Properties Design Assistant)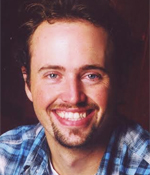 Joe Schermoly (Scenic Designer)
Joe is so happy to be working on We Found a Hat. Joe has been the technical director at Lifeline for seven seasons, in which time he has also designed the sets for Frankenstein, Lions in Illyria, Midnight Cowboy, Mr. Popper's Penguins, and more. Other Chicago design credits include: Yasmina's Necklace (Goodman Theatre); Constellations (Steppenwolf Theatre); Hand to God, Samsara (Victory Gardens); Frankenstein, Puff: Believe it or Not, Travesties (Remy Bumppo); Naperville, The Watson Intelligence, Mr. Burns, Seven Homeless Mammoths, Completeness (Theatre Wit); Linda, Birdland, Wastwater, and Lela & Co. (Steep); Pocatello, Titanic, Spelling Bee, Flare Path, Punk Rock, Port, Constant Wife (Griffin); Idomeneus, The Ugly One (Sideshow); The Seafarer, Lay Me Down Softly (Irish Theatre of Chicago). Joe studied scenic design at Northwestern University, has received one Equity Jeff Award, two After Dark Awards and five Jeff Nominations. www.joeschermoly.com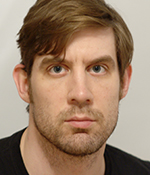 Eric Watkins (Lighting Designer)
Eric happily returns to Lifeline after lighting Montauciel Takes Flight and Sylvester. Chicago credits include: Hooded (First Floor); Machinal (Greenhouse Theater Center; Jeff nomination); A Swell In The Ground (The Gift); Shakin' the Mess Outta Misery (Pegasus); Punk (New Colony); Fish Eye (Dandelion Theatre); Psmith, Forty-Two Stories, and Arms and the Man (City Lit); Any Other Name, Gypsy, Art, and [title of show] (Williams Street Rep); Fallen (Mozawa); Porcelain (Jeff nomination), Waking Lazarus, and Tea (Prologue Theatre); The Property (Lyric Unlimited). Regional: Don Pasquale (Fort Worth Opera); Show Boat (Dallas Opera); A Streetcar Named Desire (Opera Santa Barbara and Kentucky Opera); The Rake's Progress, Il Re Pastore, and Marriage of Figaro (Merola Opera); Barber of Seville (Lithuanian National Opera). Eric received his MFA from Boston University and is a proud member of USA 829, the theatrical design union. www.ericwatkins.com Enjoy the show!
We Found A Hat - Home
Cast & Crew
Press
Calendar
Host your child's Birthday Party at Lifeline!
Learn more about our Weekday Matinees.
Discover more Events for kids.
If you have any questions about content, age-appropriateness, or stage effects (strobe lights, fog/haze, etc.) that might have a bearing on you or your family's comfort, please contact our Box Office at (773) 761-4477.