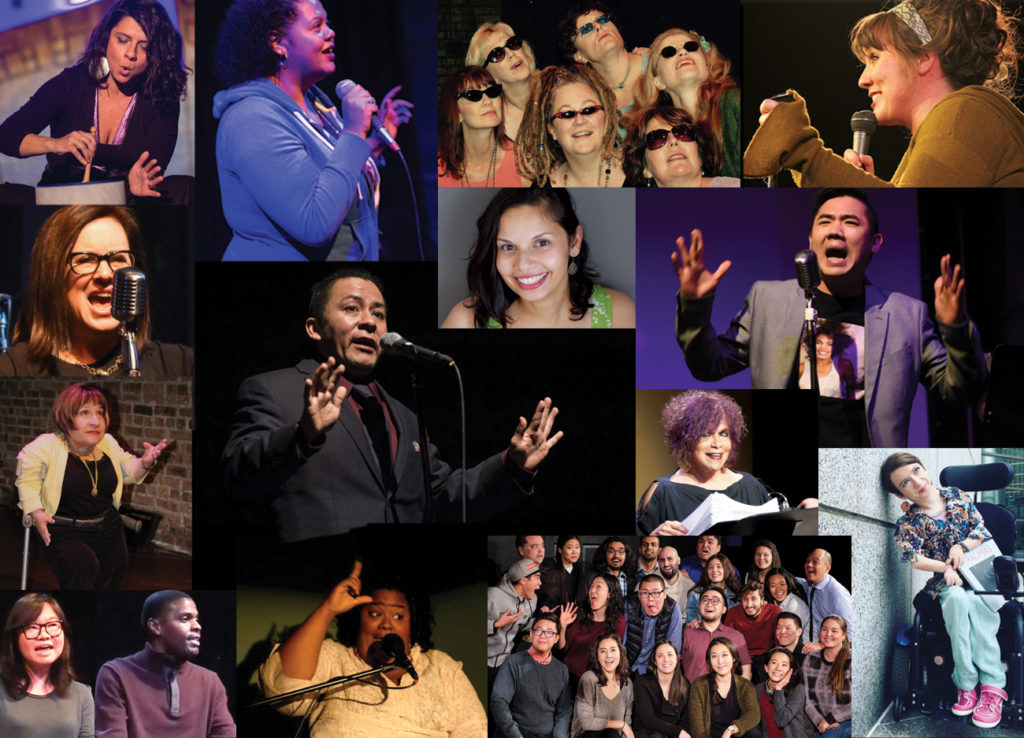 The 22nd Anniversary Fillet of Solo Festival features solo performances by:
Laura Biagi
Archy Jamjun
Kristina Lebedeva
Earliana McLaurin
Roberta Miles
Janki Mody
Anne Purky
Plus the work of the following storytelling collectives:
80 Minutes Around the World: Immigration Stories
The Lifeline Storytelling Project
Sullivan High School
Tellin' Tales Theatre, featuring Tekki Lomnicki
Over 95 performers will share their stories with audiences over the course of the festival!

LOCATIONS
Performances are at Lifeline Theatre and the Heartland Event Space (Formerly Red Line Tap — a new location this year!). Free parking and shuttle available: see Performance Venues below for more details.
DATES & TIMES
Performance times are: Fridays at 7:00 and 8:30pm at both venues, Saturdays at 4:00, 5:30, 7:00, and 8:30 p.m. at both venues, and Sundays at 4:00pm at Lifeline Theatre only. See the complete Schedule below.
Unless otherwise noted, each performance runs approximately 60 minutes in length.
TICKETS
Tickets are $10 for each performance, and Festival Passes are available for only $50, which allow admission to any number of performances. Tickets may be purchased from the Lifeline Theatre box office (773.761.4477) or online.

Buy Festival Passes here!