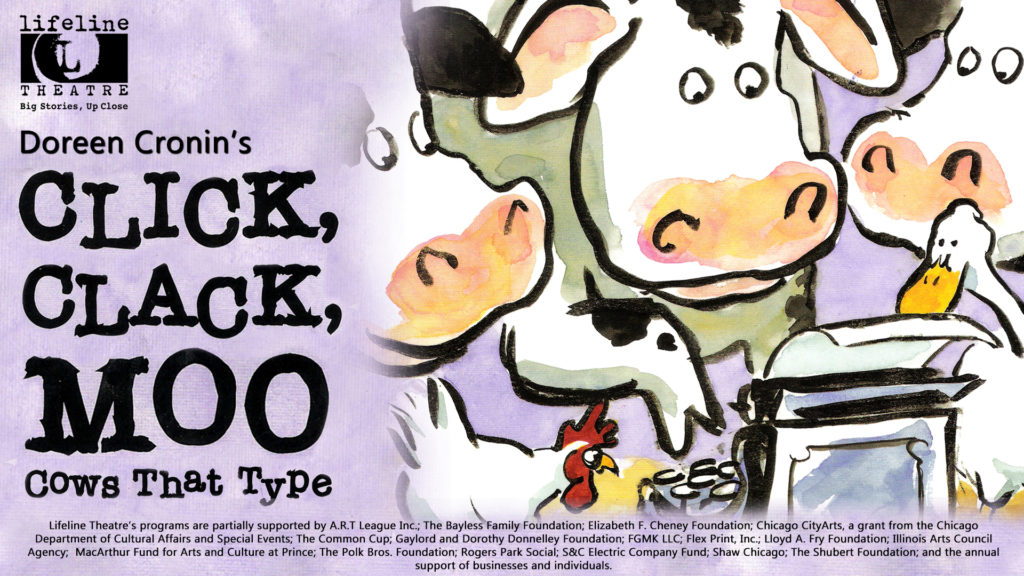 The animals on Farmer Brown's farm have had enough! They work all day to provide milk and eggs, but when their request for electric blankets to warm the drafty barn is ignored, action must be taken. Join Duck, Hen, the Cows – and their trusty typewriter – as they engage in peaceful protest to improve their working conditions. From the same team that brought you Duck for President and Dooby Dooby Moo, join us for a live-action animated, virtual adaptation of this fan-favorite by Doreen Cronin.
Based on the popular bestseller by Doreen Cronin; illustrated by Betsy Lewin
Adapted by James E. Grote
Music by George Howe
Directed by Shole Milos
Got questions? We've got answers! Contact us by calling 773-761-4477 or emailing info@lifelinetheatre.com.