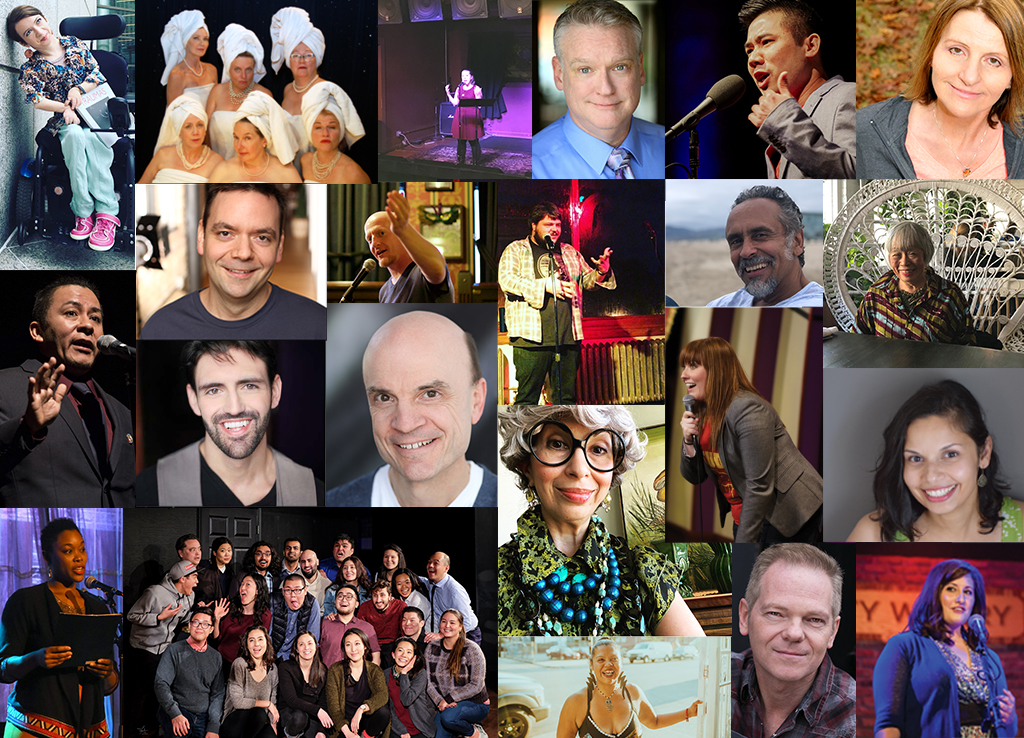 The 24th Annual Fillet of Solo Festival features solo performances by:
Rose Abdoo
Lily Be
Anu Bhatt
Beth Ann Bryant-Richards
Jimmy Carrane
Jimmy Doyle
Kevin Gladish
Bryan Kett
Kristina Lebedeva
Kurt Naebig
R.C. Riley
Connie Shirakawa
Mike Speller
Rich Tackenberg
Jameson Wentworth
Bernard White
Marcia Wilkie
Plus the work of the following storytelling collectives:
Back Room Stories
I LOVE EVERYTHING!!!
Is This a Thing?
OUTSpoken!
Pandemic Stories
Serving the Sentence
Stir-Friday Night!
Story Sessions
Sweat Girls
Tellin' Tales Theatre
the kates
The Lifeline Storytelling Project
The Stoop
Universal Sound
WINDOWS AND MIRRORS
TICKETS & FEST PASSES
– Single Tickets are Name Your Price (suggested donation of $20) and give you access to the Fest website for the full run (Feb. 8 – Mar. 7).
– Festival Passes are only $45 and give you full access; Plus LIVE virtual events including panel discussions and storytelling workshops with Festival artists. *Not available during final week.*
Click here for a current list of the 24th Annual Fillet of Solo LIVE EVENTS
Tickets/passes can also be purchased through our Box Office at 773-761-4477.
LOCATION
This year's Fest will take place entirely online! Upon ticket/pass purchase, a confirmation will be sent with information on how to access the Fillet of Solo website that features the gallery of this year's stories.
Got questions? We've got answers! Contact us by calling 773-761-4477 or emailing info@lifelinetheatre.com