"For lovers of Austen, inventive staging, and that warm feeling of camaraderie unique to the stage; Sylvester is a lovely evening reminding us that we can never win if we never play." –Chicago Theatre Review
"3 STARS. An affectionate spoof of a romantic genre that, while periodically updated, hasn't really changed the rules of the game in over 200 years" –Chicago Tribune
"Lifeline's adaptation of Sylvester, one of [Georgette Heyer's] most popular novels, is typical of both [Jane] Austen and Heyer and a must-see for any fan of either." –Splash Magazines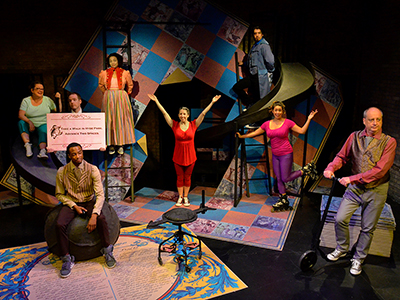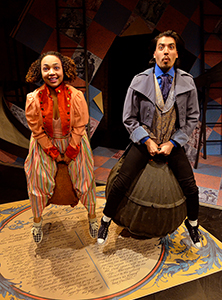 Sylvester, Duke of Salford, was born with wealth and good looks, but a life of privilege has rendered him unfeeling towards others. Phoebe Marlow was graced with a sparkling wit and independent spirit, but languishes under the thumb of her domineering stepmother. When this mismatched couple is thrust together by their meddling families, both rebel and their tidy little worlds spin into chaos. Midnight flights, desperate sea voyages, and scathing society hijinks ensue as these unlikely lovers labor to avoid their fate. Grab the reins and charge headlong into a topsy-turvy tale of madcap romance in this world premiere comedy based on the 1957 novel by Georgette Heyer.
A world premiere based on the novel by Georgette Heyer
Adapted by Christina Calvit
Directed by Dorothy Milne
Based on the novel Sylvester: or the Wicked Uncle. Copyright © Georgette Heyer 1957. This performance licensed by arrangement with Heron Enterprises Ltd.
Special Performances
Audio Description and Touch Tour
Saturday, October 14
Touch tour: 2:30pm
Performance: 4pm

Open Captioning
Saturday, September 30 at 4pm
Friday, October 27 at 7:30pm

Visit our Accessibility page for more information.
Highlights from Sylvester. Music by Curtis Edwin Powell.