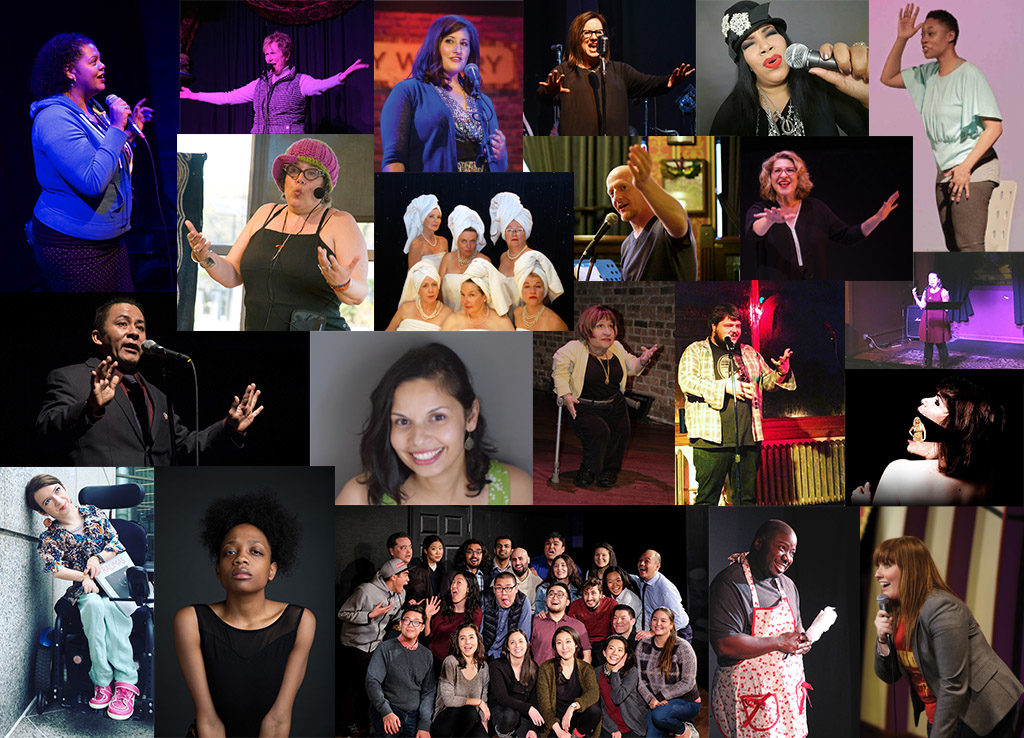 The 23rd Anniversary Fillet of Solo Festival features solo performances by:
Jamie Black
Shelby Marie Edwards
Kristina Lebedeva
Arlene Malinowski
Janki Mody
Anne Purky
Victoria Reeves
R.C. Riley
Shannon Wright
Plus the work of the following storytelling collectives:
LOCATIONS
Performances are at Lifeline Theatre and The Teal Room (a new location this year!).
Free parking and shuttle available: see Performance Venues for more details.
DATES & TIMES
Performance times are: Fridays at 7:00 and 8:30pm at both venues, Saturdays at 4:00, 5:30, 7:00, and 8:30 p.m. at both venues, and Sundays at 4:00 and 5:30 p.m. at both venues. See the complete Schedule.
Unless otherwise noted, each performance runs approximately 60 minutes in length.
TICKETS & FEST PASSES
Tickets for individual performances are $10, and Festival Passes, which allow admission to any number of performances, are available for only $60. Tickets may be purchased from the Lifeline Theatre box office (773-761-4477) or online.

Purchase Festival passes here!